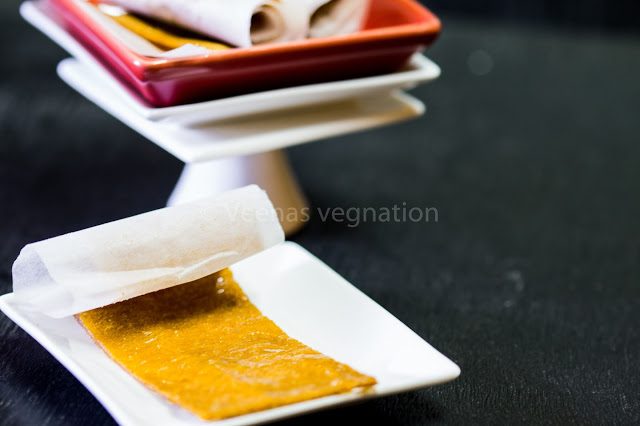 Here is another treat with the mango pulp.I can
assure you that, once you eat one roll, it is very difficult not be tempted to
have another one. The process looks tedious but it is very easy even for a
beginner in baking. My daughter would love to have this, so have some mango
puree stored in the freezer so that I can make these while she is here.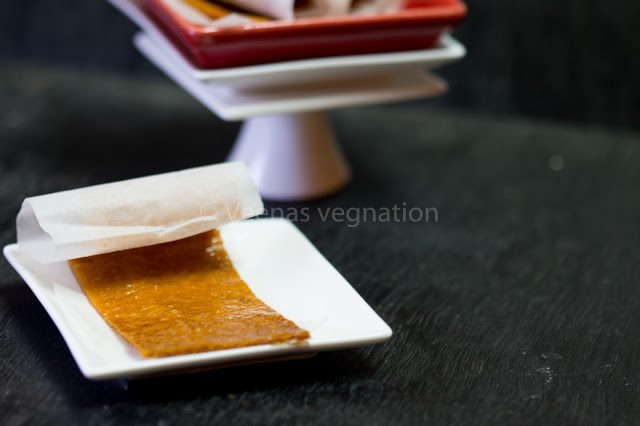 INGREDIENTS
Mango
Pulp

From
2 mangoes

Sugar

1
tbsp (Optional)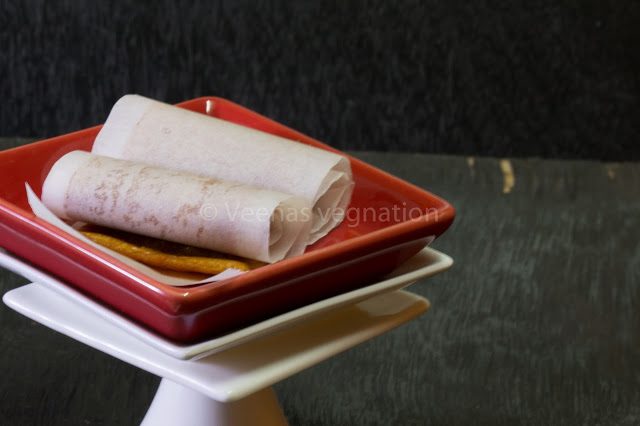 PREPARATION
Puree the mango in the blender with the sugar. I haven't
used sugar as I felt the mango was quite sweet.
Preheat the oven to 175C
Place the parchment paper on a rectangular tray
Spread the puree as evenly as possible and thinly
too
Bake for 3-4 hours
Touch the surface to see if there is any moisture
left
Take it out of the oven and place it on a cooling
rack to cool completely
Now place another parchment sheet on this, and
invert the prepared leather
Peel off the old parchment paper
Cut into even strips
Roll it up and enjoy the fruit leather
If there is any left over, then store it in an air
tight container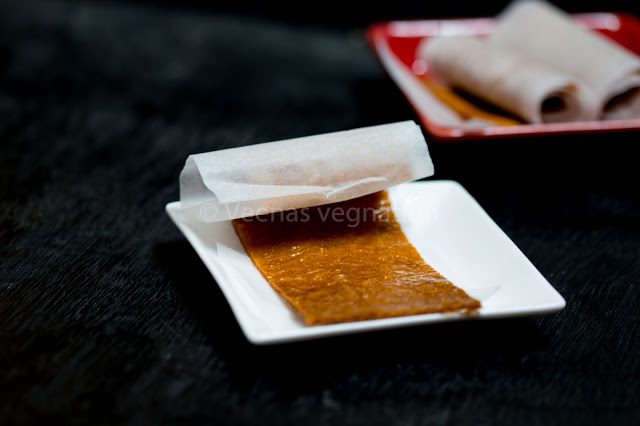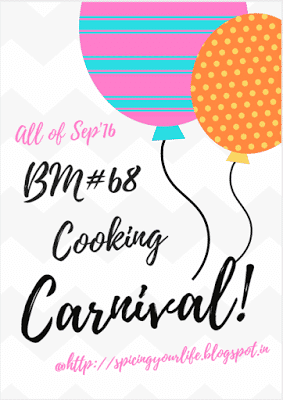 Check out the Blogging Marathon page for the other Blogging Marathoners doing BM# 68