Vethalai Rasam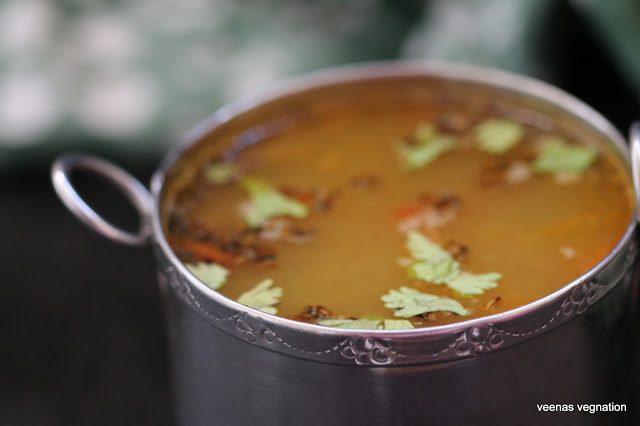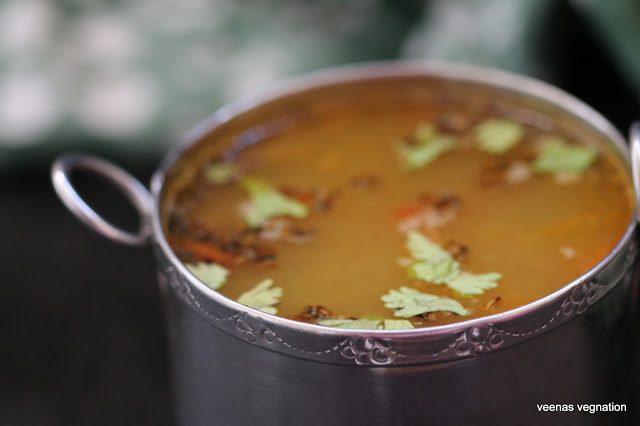 Betel leaf is generally used after a sumptuous meal.
They say it helps in digestion. There are other ways of using it in this
rasam.I have been trying to grow some plants in my balcony these days and betel
leaf seems to be growing well. So this rasam is prepared with home grown betel
leaf.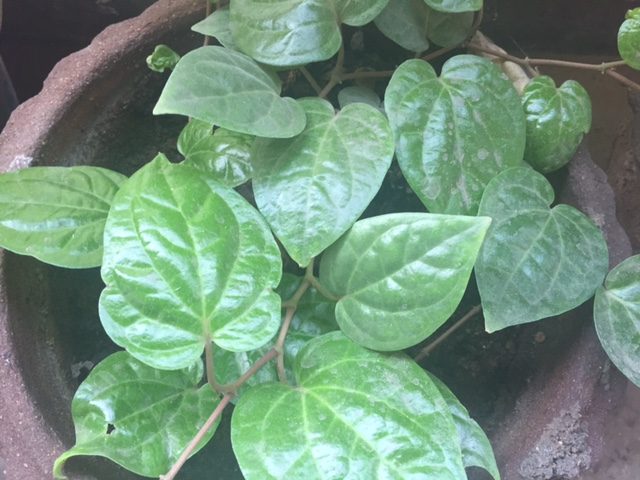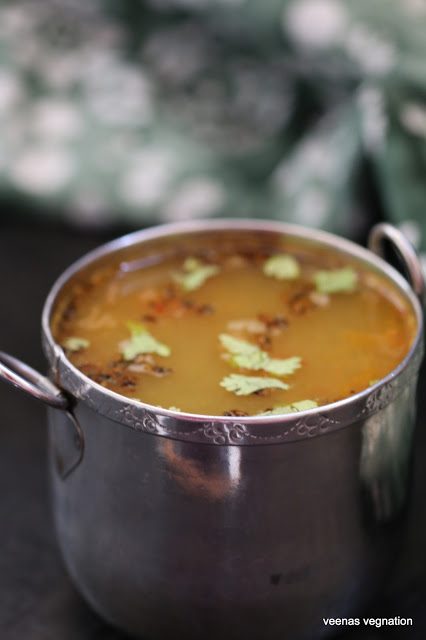 INGREDIENTS
Tamarind

Gooseberry
size

Warm
water

1
cup

Tuvar
dal

2tsp

Red
chiilies

2

Pepper

1
tsp

Cumin
seeds

1/2
tsp

Garlic

1
clove

Oil

1tsp

Betel
leaves

2

Salt

To
taste
FOR SEASONING
Oil

1tsp

Mustard
seeds

1
tsp

Cumin
seeds

1/2
tsp

Coriander

few
PREPARATION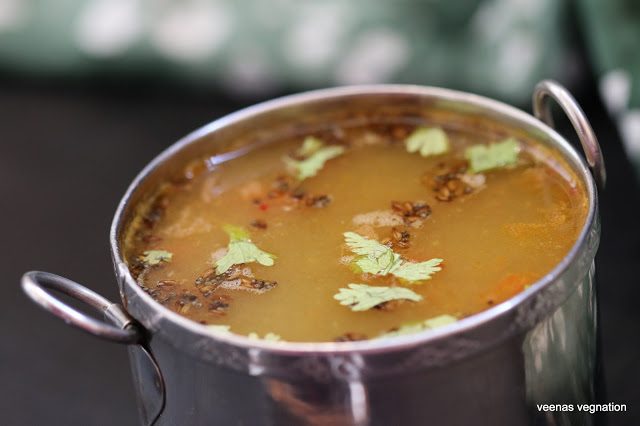 Soak the tamarind in warm water for 30 minutes.
Squeeze out and strain the extract. Now add 1 more cup of warm water and keep
it aside
Heat 1 tsp of oil in a pan. Add tuvar dal, red
chillies, pepper , cumin and garlic and fry till the dal turns brown. Let it
cool completely. Now grind it to a coarse powder in a mixer.
Grind the betel leaf separately into smooth water
with just enough water. Keep aside
Cut the tomatoes finely. Add this to the tamarind
extract and let it boil in low flame for few minutes
Now add the ground spice powder and salt and
continue to cook for few minutes, till it again begins to boil
Now add the betel leaf paste, mix well, and cook for
2 minutes. Do not let it boil now. Switch off the fire
Heat oil in a pan, add mustard seeds. Once it
splutters add cumin seeds and pour this on the prepared rasam. Garnish with
fresh coriander.