Eggless Vanilla Sponge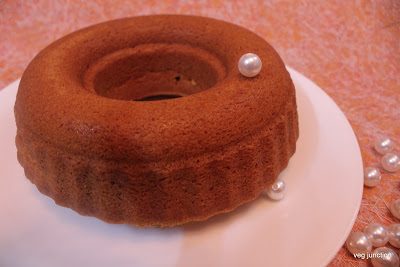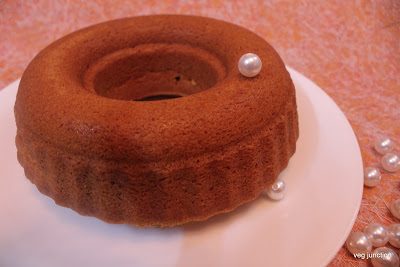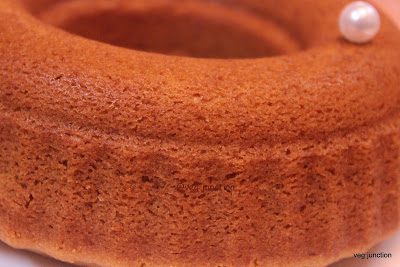 Hi
While chatting on Fb, I was asking Suchitra for some eggless recipe and she suggested me to try her Vanilla sponge. She even said that she had baked it many times and this recipe never fails.When i looked aat the recipe it was all the more catchy as it was butterless and eggless too. So zeroed in on This Recipe From Suchitra's Blog for Bake-A-Thon
INGREDIENTS
All purpose flour 1 1/2 cup
Curd/Yogurt 1 cup
Sugar 3/4 cup
Oil 1/2 cup(I used sunflower oil)
Baking Powder 1 1/4 tsp
Baking Soda 1/2 tsp
Vanilla 1 1/2 tsp
Salt a pinch
PREPARATION
Preheat the oven to 200 C
Grease a cake mould(i used 6″ ring mould)
Beat curd and sugar together till creamy.
Add baking soda and Baking powder to this and whisk well and keep it aside for 5 minutes for it to froth.
Now add the oil and vanilla and beat well
Now mix in the flour and beat just to get the consistency of the batter(Do not beat much)
Pour it into the prepared tin
Bake for 10 minutes at 200C and reduce the oven temperature to 180C and continue yo bake for another 30 Minutes.Insert a wooden skewer in the middle to see if comes out clean
Transfer it to a wire rack, unmould, let it cool and slice it and SERVE IT…….
This is the best eggless sponge that i have had till date.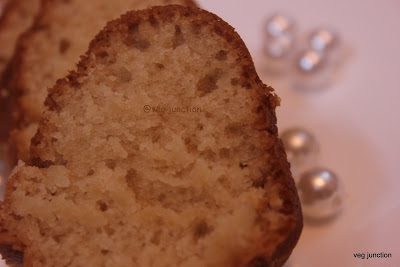 Thank You Suchitra for this wonderful recipe
Linking this to Bake -a- thon with these lovely bakers
CHAMPA
PRIYA SURESH
Preeti Deo