Chilli Garlic Crackers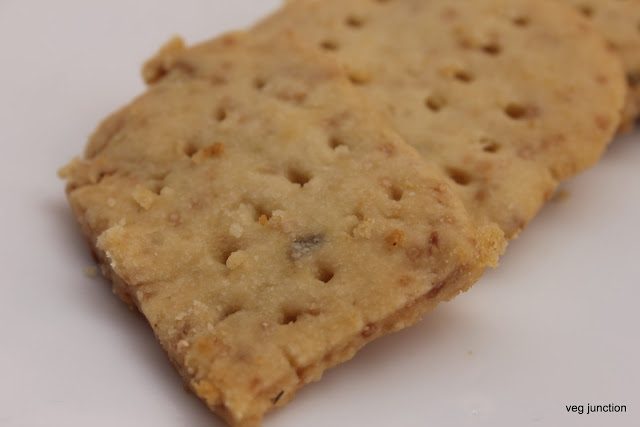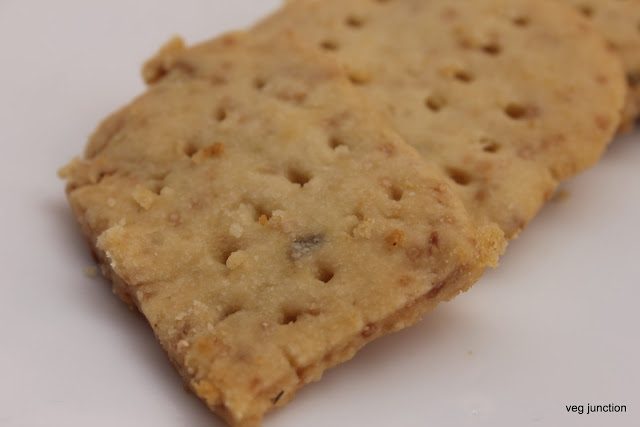 Hi
For the final posting of Bake-A-thon 2012, I decided to bake my daughter favourite savoury recipe from Champa's Blog.If you tasted Britannia Maska Chaska, then this crackers will remind you of that.Thank you Champa for this wonderful recipe and for letting me be a part of this wonderful group.

Ingredients:
All purpose flour 3/4 cup
Sugar 1tsp
Baking Powder 1/4 tsp
Salt 1/8th tsp
Cold Butter 1 1/2 tbsp
Olive Oil 1tbsp
Cold Water 1 tbsp(I used only 1/2 tbsp)
Green chillies 2
Garlic 1 pod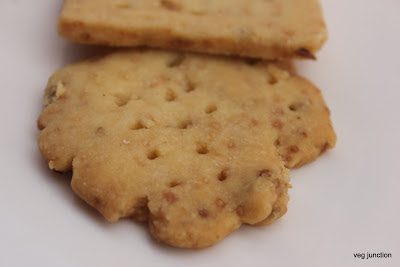 PREPARATION
Chop the chillies and garlic very finely(I Minced it in the mixer for a minute)
Add the cold butter to it and mix well
Now add all the other ingredients and make it into a crumbly dough.
Flatten it into a disc. cover it in a plastic wrap and refrigerate it for 3 hrs
Preheat the oven to 180C
Line the baking tray with parchment paper
Roll the dough thinly(1/4th ") on a floured surface
Cut with a cookie cutter
Pierce with a fork uniformly
transfer it to the baking sheet
Bake for 12-15 minutes
Cool them on a wire rack and serve them with a cuppa!!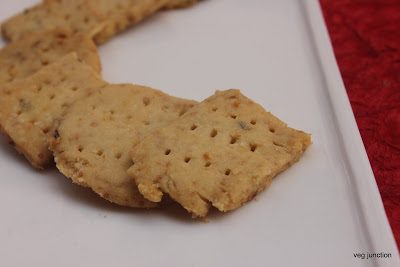 Check out the final posts for this edition of Bake-A-Thon by
Champa
Srivalli
Priya
Preeti
Sumana
Jaishree

Champa what you said is so true. Couldn't stop with few!!Loved this recipe. Thank you so much