Peach Jam
I love if my breakfast is bread butter and jam, but
at home not all are great fans of any jam. Vibha does not like anything sweet
except of course chocolates, So when I prepare these jams , my son always relishes this , and particularly if it is accompanied by fresh home baked bread and of course I would love to have it.  And this season, I made sure that I stock up with these seasonal fruits. I do
not like the taste of the jam commercially available as it gives some
artificial aftertaste and the one that is prepared at home without the addition
of pectin is heavenly and the preparation is so easy too. Thank you Namita for
this wonderful recipe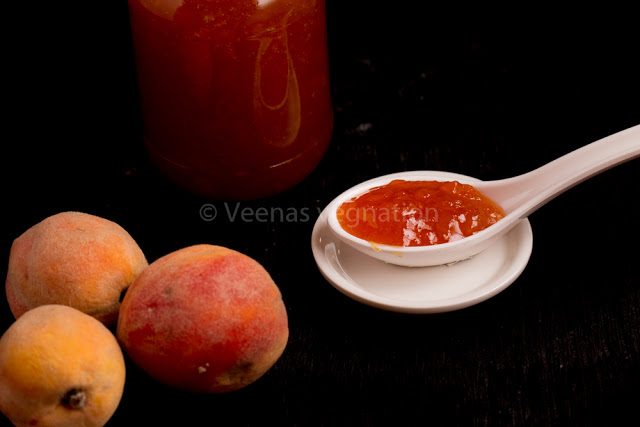 INGREDIENTS
Ripe
Peaches

1
cup

Sugar

3/4
cup

Lemon

1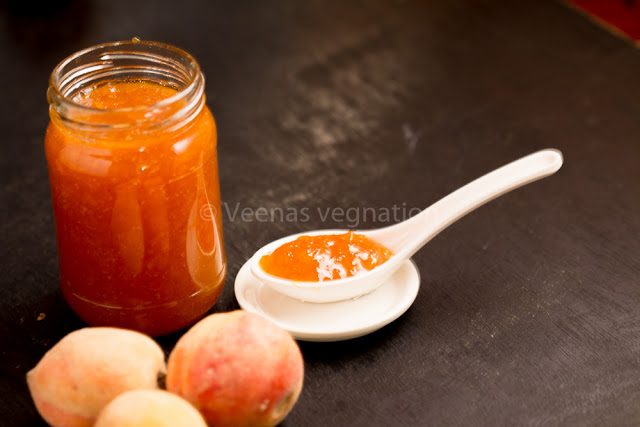 Remove the skin and the seed from the peaches
Add sugar to this and mis well. Let it rest for 4
hours
Now heat the fruit plup in a thick bottomed pan in
medium flame.
Add lemon juice and mix well
Continue to cook till the volume becomes half and
the pulp thickens
Switch off the fire, once the consistency is
reached. To check this drop the jam from a ladle. If it falls in lumps , the
consistency is correct. Should not be runny
Then transfer this to a sterilised bottle and keep
it refrigerated.
Hope you all liked this fruit recipe too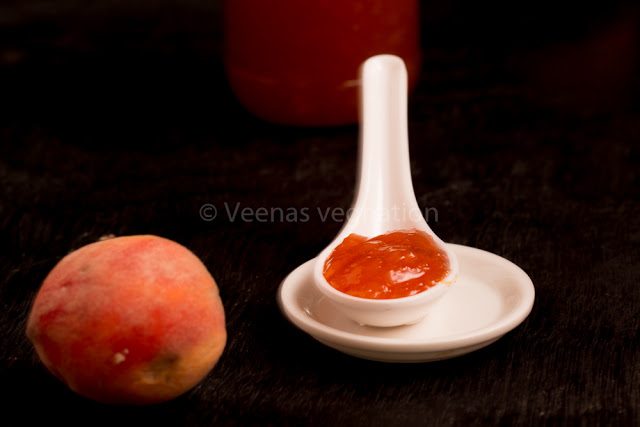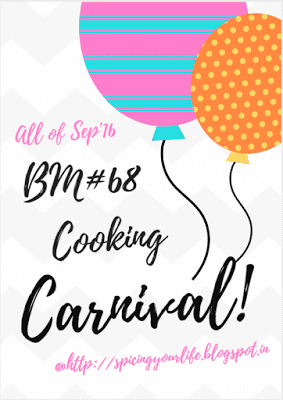 Check out the Blogging Marathon page for the other Blogging Marathoners doing BM# 68