Plum Jam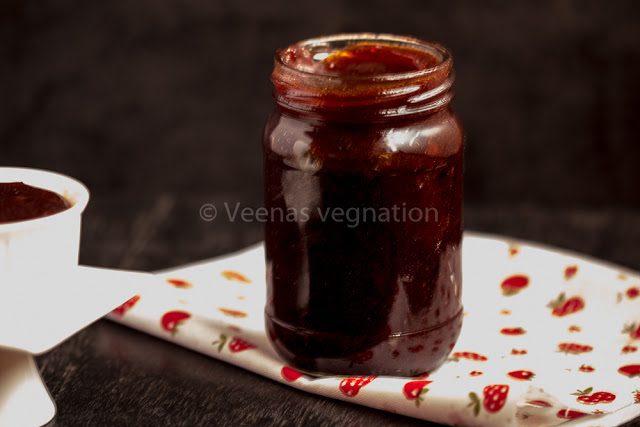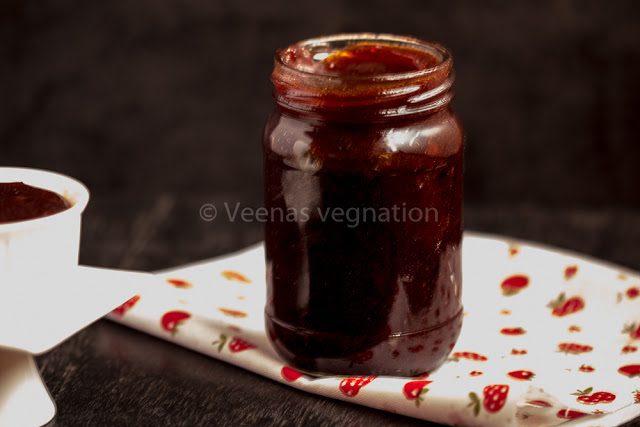 As I told you earlier in my Peach Jam post, I like
jams that are prepared at home without the added preservative. And when you see
the stores stacking all the seasonal fruits, I tend to buy more than what I
generally use and finally I make them into jams or preserves.
INGREDIENTS
Ripe
Plums(cubed)

2
cup

Sugar

1
1/2 cup

Lemon

1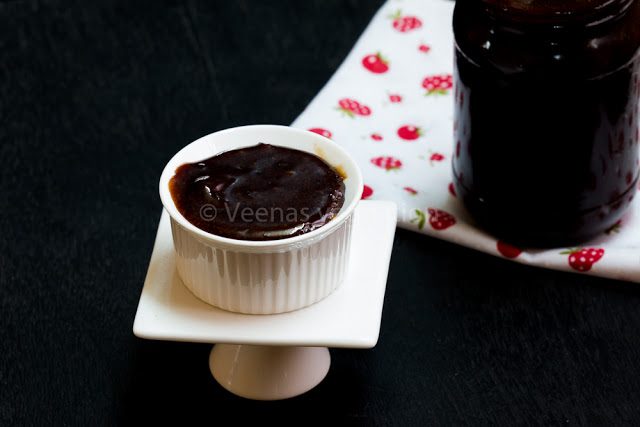 PREPARATION
Cut the plum into small pieces, remove the seed
In a 2 lt cooker, arrange these fruits cubes evenly
On top of this layer add the sugar uniformly
Now squeeze the lemon juice on it
Close the lid and cook it on high flame for 1
whistle.
Let the pressure release.
Now carefully open the cooker, mash the pulp very
well
Cook it in low flame till the jam consistency is
reached, that is when you drop it with a ladle, it should fall as a mass and
not runny
Let it cool completely
Transfer it to sterilised bottles and refrigerate
till use
Check out the Blogging Marathon page for the other Blogging Marathoners doing BM# 68