Savoury Onion Crackers /Baked Nipattu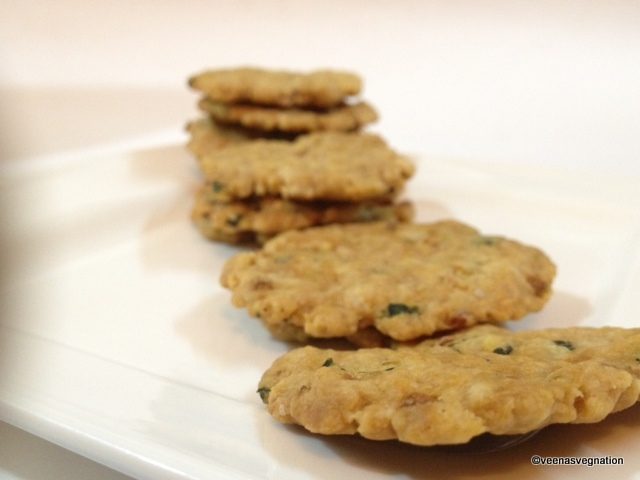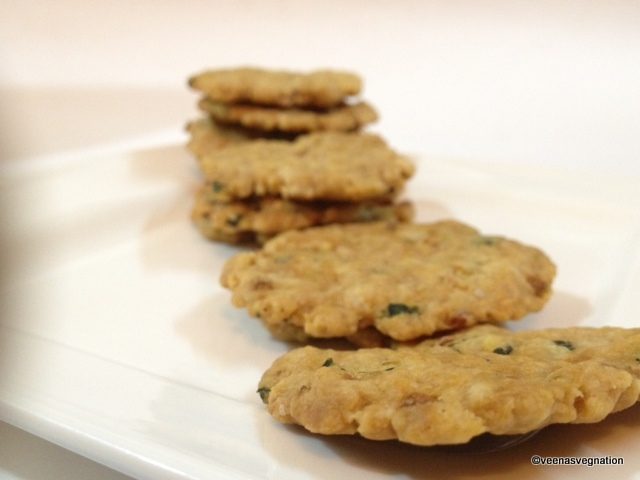 Hi
Residents from Bangalore can identify this savoury snack. It is a perfect accompaniment with a cup of evening coffee.It just melts in the mouth like these Masala cookies. Try this to believe it:-)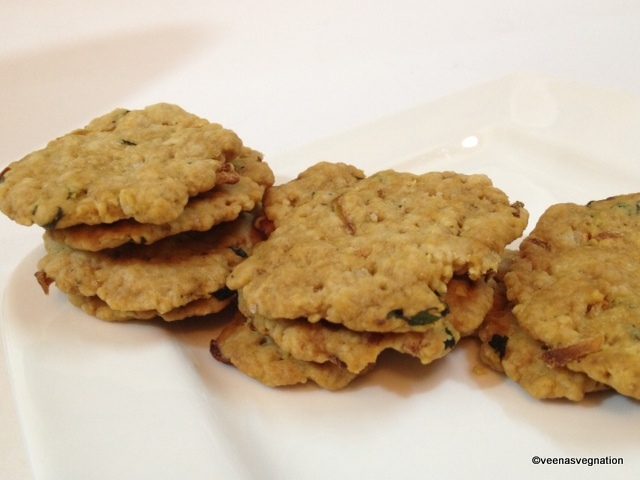 INGREDIENTS
Original recipe is here
All purpose flour 2 cups
Salt 1 tsp
Sugar 2 tsp
Baking powder 1tsp
Oil 1/3 cup
Butter 4 tbsp
Cooking Soda 1 tsp
Onion 1 big
Green chillies 3
Coriander leaves 1 tbsp
Sesame seeds 2 tsp( optional)
Water 1/4 cup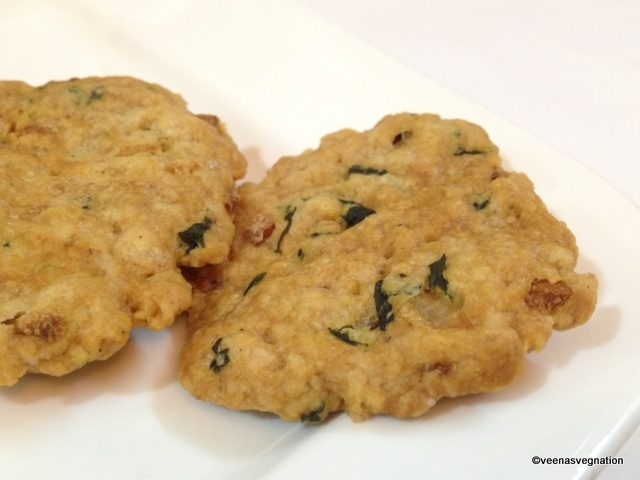 PREPARATION
Cut the onion, chillies and coriander finely and keep aside
In a wide mouthed bowl add flour, salt, sugar, cooking soda,onion, chillies, coriander, oil and butter and mix well and it will resembles crumbs
Now add water little by little till it forms a dough consistency
Knead well
Keep covered for 30 minutes
Preheat the oven to 160 C
Prepare the baking tray by lining it with parchment paper
Pinch small marble sized balls from this dough and flatten them in between your palms into very thin discs.
Flatten them as thinly as possible. Prick with fork
Arrange them on the preapred tray
Bake for 25 minutes or till starts to brown
Let it cool
Serve these delicious crackers with a cup of coffee/Tea!!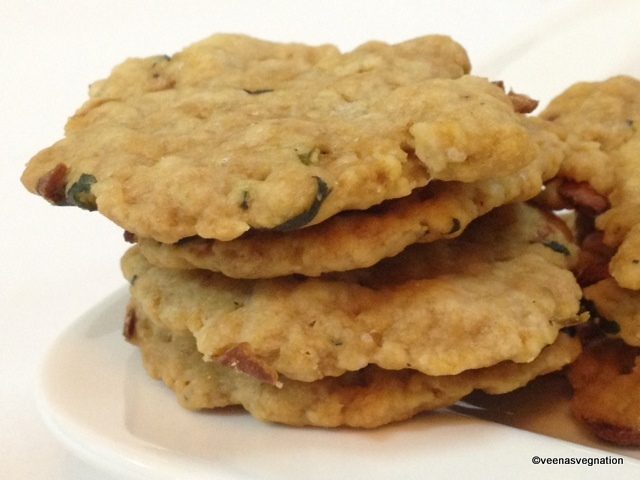 NOTE: Flatten these discs as thinly as possible to get crispy baked crackers
Cut the onions, chilies also very finely also very finely
Thank you Redchillies for this wonderful recipe
Linking this to "What's with my Cuppa " by Nandoo's Kitchen and started by UK Rasoi