Death By Chocolate Cup Cakes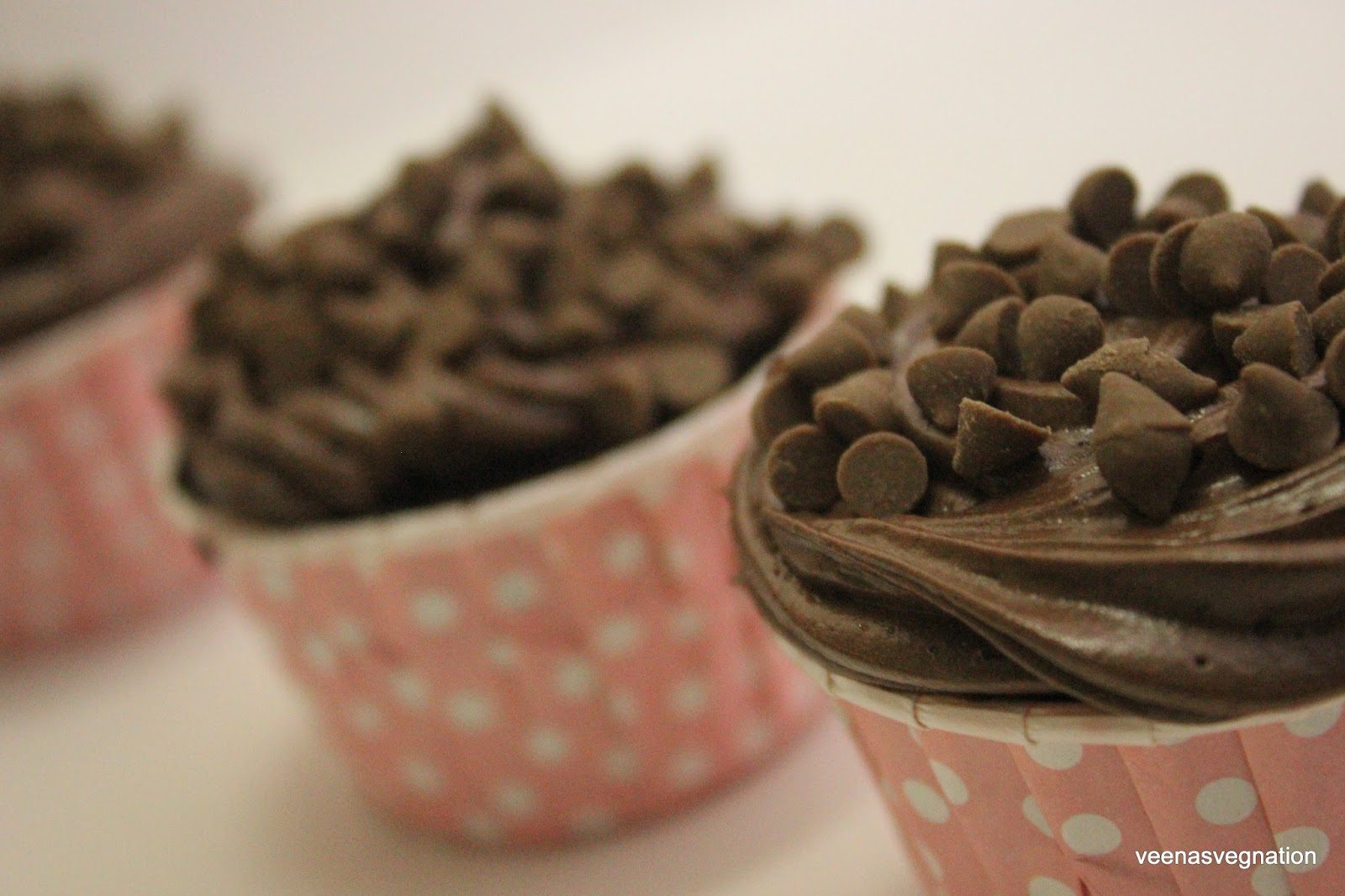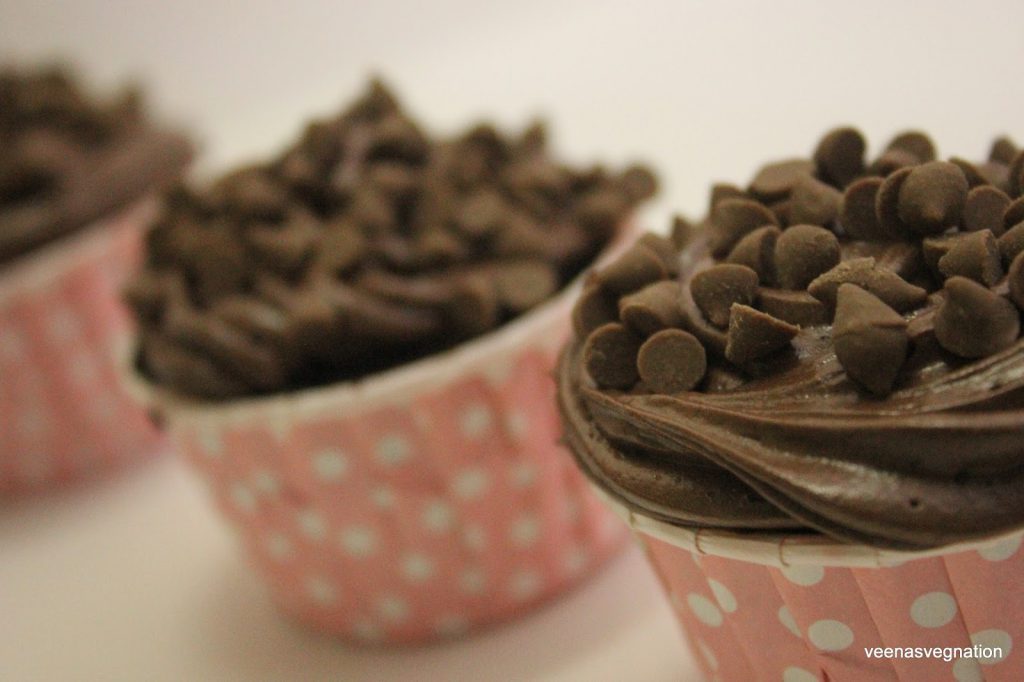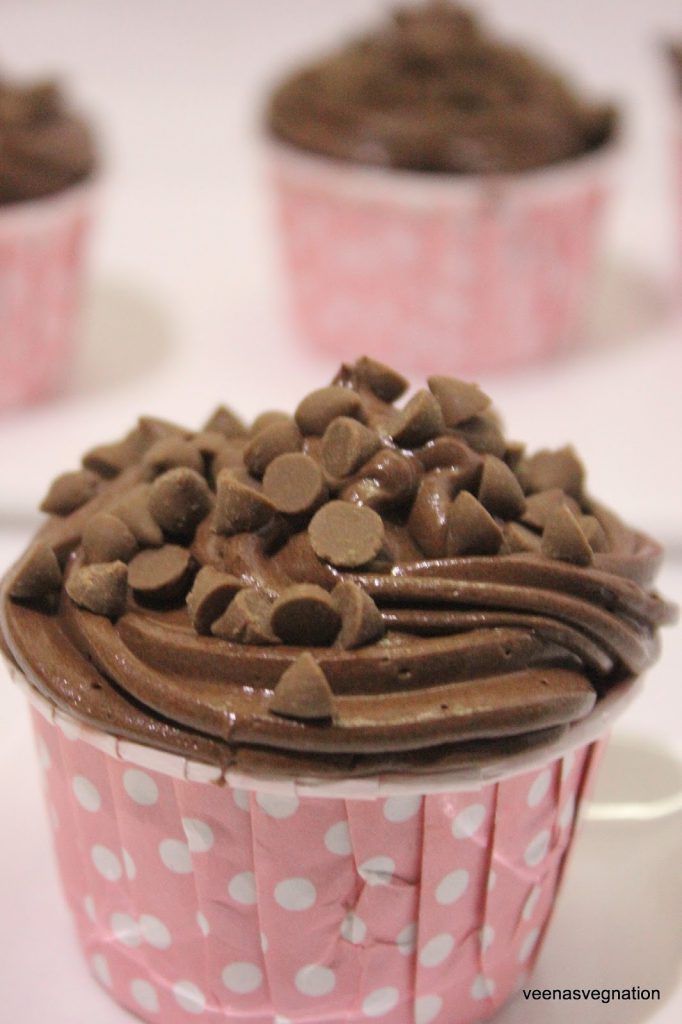 HI
The name of this cake reminds me of the ice cream
joint in Bangalore. I am sure ever chocoholic who visits Bangalore will definitely
make a trip to this joint. My daughter makes sure that she has her chocolate
overloaded ice-cream whenever she is in Bangalore. Well she says that these cup
cakes are again a perfect choice for chocoholics.
INGREDIENTS
Butter

1/2
cup

Semi
sweet chocolate chips

1/4
cup

Cocoa
powder

1/2
cup

All
purpose flour

3/4
cup

Baking
soda

1/2
tsp

Baking
powder

3/4
tsp

Salt

1/4
tsp

Eggs

2

Buttermilk

1/2
cup

Sugar

1/2
cup

Brown
sugar

1/4
cup

Vanilla
extract

1 tsp
FOR THE CHOCOLATE FROSTING
Icing
Sugar

2
¾ cup

Cocoa
powder

2/3
cup

Butter

6tbsp

Fresh
Cream

6tbsp

Vanilla
Extract

1tsp

Chocochips

1/3
cup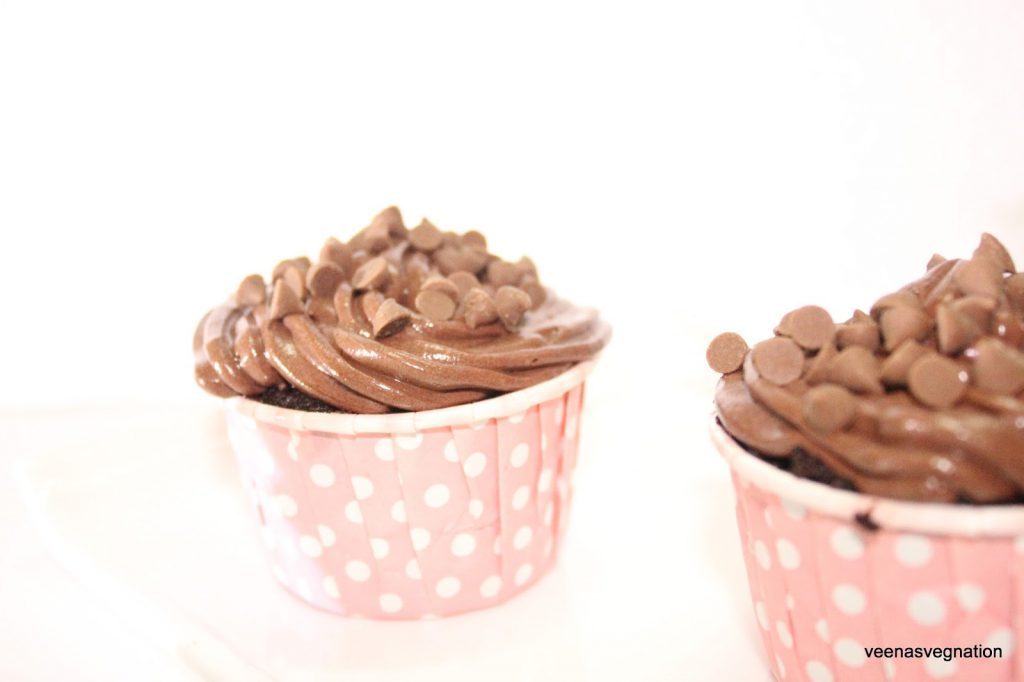 PREPARATION
FOR THE CAKE
Preheat the oven to 180C
Line a 12 cupcake tray with cupcake liners
Melt the butter and chocolate in a microwave for 30
seconds. Stir till you get a smooth mixture
In a bowl add the cocoa powder, flour, baking soda,
baking powder and salt and mix till everything is combined completely
In another bowl add the eggs, sugar, brown sugar and
vanilla and beat well
Now add the chocolate mixture to this and beat again
Now alternatively add flour and buttermilk and mix
well
This will be a thick batter
Scoop the batter in equal portions and fill the cupcake
liners up to ¾ its height
Bake them for 18-20 minutes or until done
Transfer the baked cakes to a cooling rack
Let it cool completely
FOR THE FROSTING
Combine the icing sugar and cocoa well without any
lumps
Beat the butter till it is light and creamy
Add the cocoa mixture alternatively with the fresh
cream and beat well for 2-3 minutes
Add vanilla and beat again
ASSEMBLY OF THE CAKES
Pipe the frosting on each cooled cup cake
Top it with Choco chips and serve