Eggless Moist Chocolate CupCakes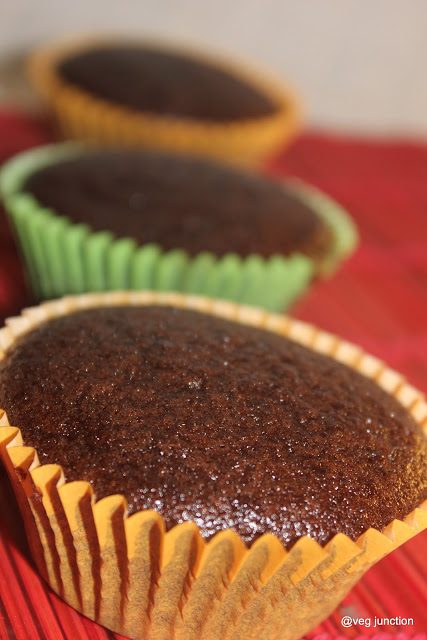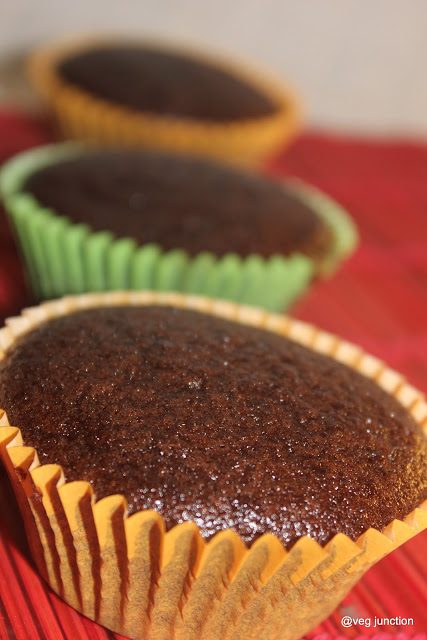 Hi
I think i have been away from food blogging for over a month now.Have been very busy with our Quilting Group DESI QUILTERS, but decided to come back to veg junction with Blogging Marathon#20!!!!What better way then to start the week with the theme"Chocolate":-).Since my daughter prefers bite sizes sweets, i planned to make cup cakes yet again and the recipe from Rak's kitchen was the right one.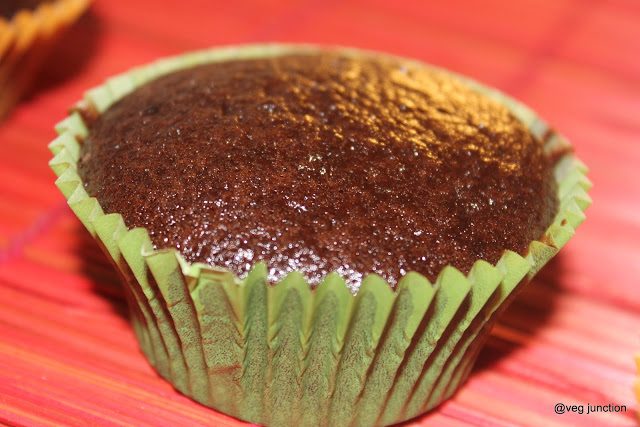 INGREDIENTS
The original recipe is HERE
All purpose flour 1 1/2 cup
Cocoa Powder 3 tbsp
Cooking Soda 1tsp
Salt 1/4 tsp
Water 1 cup
Oil 1/4 cup
Vinegar 1tbsp
Sugar 1 cup'
Vanilla 1 1/2 tsp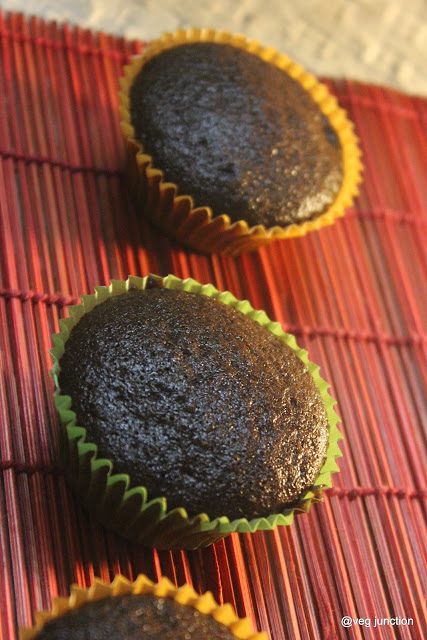 PREPARATION
Preheat the oven to 180C
mix the flour, cocoa, salt and soda in a bowl. Sive it twice so that there are no lumps. Keep it aside
Mix water, oil , Sugar,Vinegar and vanilla in a bowl. Mix it till the sugar dissolves.
Keep the paper liners in the muffin mould ready
Now mix the dry ingredients with the wet ingrdients and mix thorougly so that there are no lumps
Pour upto 3/4 th the height in each cup cake liner and bake for around 20-2 minutes or till the skewer comes out clean.
This yielded 12 moist chocolate cup cakes
Thank you Raks Kitchen for this lovely recipe
Linking this to Kid's delight-Chocolate hosted by Vaishali and started by Srivalli
And To Blogging Marathon#20!!!