Maanga Pachadi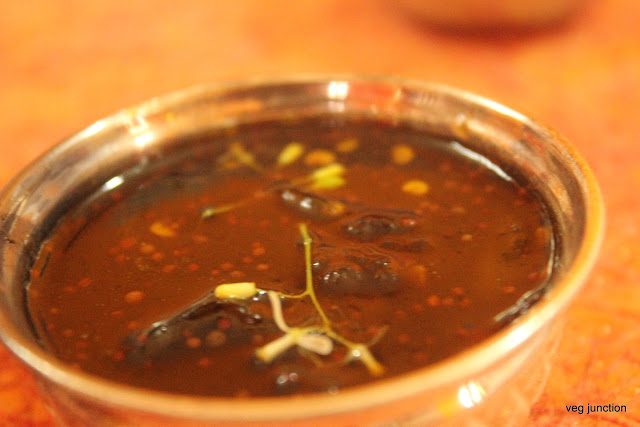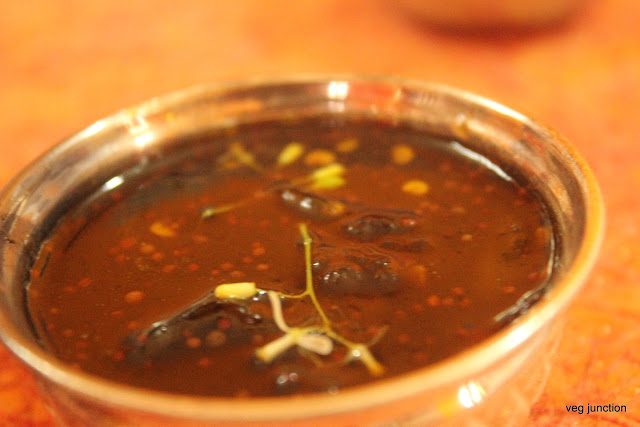 12-12-12 a day to be remembered and i am celebrating this with the traditional maanga pachadi. Generally cooked on the tamil new years day… has a combination of tastes like sourness from raw mango, bitterness from the neem flower which is used, sweet from jaggery and a little salt too.This dish is prepared to signifies that life will always be a combination of happiness and sometimes the absence of it and is best enjoyed when everything is taken with the attitude, So here is my post for day 3 of blogging marathon#23 with yet another traditional dish
INGREDIENTS
Raw mango 1 small
Jaggery 3/4 cup
Salt a pinch
Oil 12tsp
Mustard seeds 1tsp
Redchillies 2-3
Fresh neem flower a few
PREPARATION
Remove the skin of the mango and slice it very thingly. This helps in cooking faster
Now add oil to a pan and heat it. When sufficiently hot add the mustard seeds and red chillies.
Once the mustard starts to crackle add the cut mango pieces and saute for 2 minutes in a medium flame. Add a cup of water and let it cook completely
Now add the jaggery , mix well and continue to cook till it becomes a little thicker with a slushy texture
Switch off the fire and add the freshneem flowers to this
A very traditional and delicious sweet offered on the day of Tamil news year's day is ready!!!