Mangalore Rasam and Mangalore Rasam Powder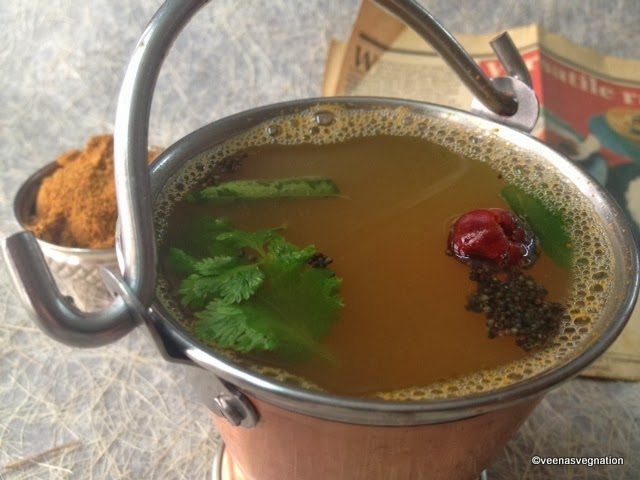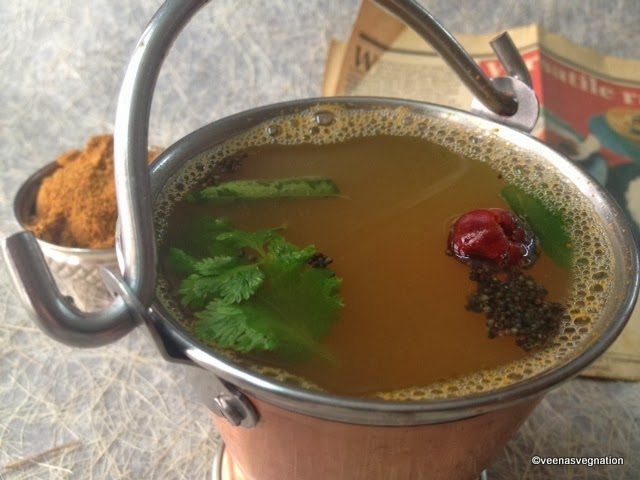 Hi
Do I need a reason to blog more?No;-)But yet when Valli announced the Cooking from cookbook challenge, I was super excited as I could start trying out the recipes from my bookmarks and books and offline sources. So here comes my first post, Mangalaore Rasam which I had bookmarked from the paper"The Hindu"in 1996 and the article is by Usha Bail. I wonder how I managed to save this small piece of brittle paper….Was I already destined to be a food blogger way back in 1996?

RASAM POWDER
INGREDIENTS
Red chillies 1 cup
Coriander seeds 1 cup
Gram dhal 2 tbsp
Cumin seeds 1 tsp
Fenugreek 1/2 tsp
Curry leaves 3 sprays
Oil 2tsp
PREPARATION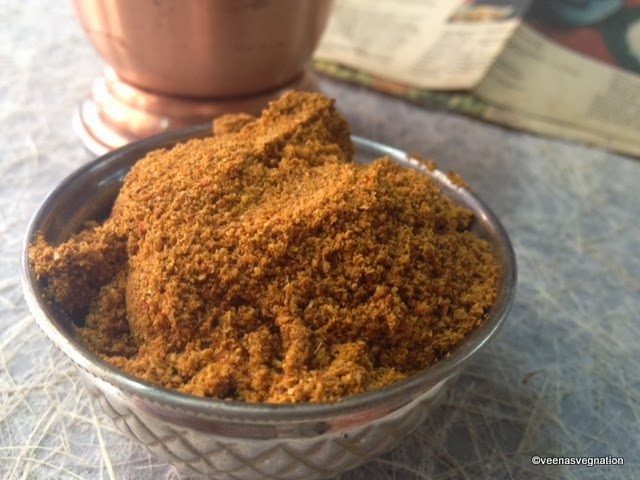 Break the chilies into small pieces and measure it to 1 cup
Heat oil in a pan on a low flame and fry the fenugreek and asafoetida till it turns light brown in colour
Add coriander seeds, red chilies, cumin seeds, gram dhal and curry leaves in the order given and fry for 5 minutes or till it is well roasted
Switch off the fire and let it cool
Powder this finely in a mixer and store it upto 3 months in an airtight container
MANGALORE RASAM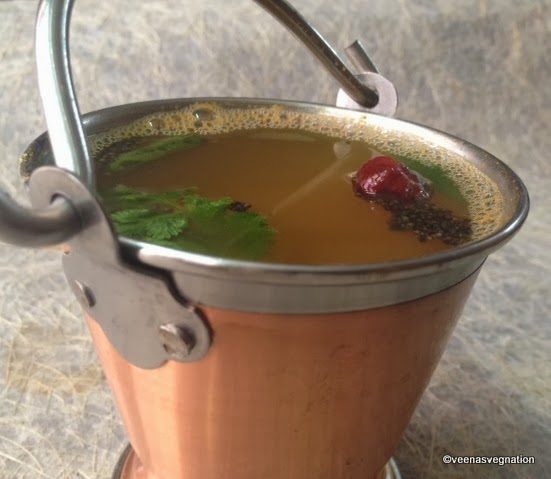 INGREDIENTS
Tuvar dhal 3 tbsp
Tamarind 1 small marble sized
Tomatoes 2
Green chillies 1
Rasam powder 3tsp
Sugar 1/4 tsp
Turmeric powder 1/4 tsp
Salt to taste
Curry leaves few
Coriander few
FOR TEMPERING
Ghee 1tsp
Red chilli 1
Mustard 1tsp
Blackgram dhal 1/2 tsp
PREPARATION
Chop the tomatoes finely
Pressure cook the dhal in enough water and turmeric till it is soft. You could always soak the dhal in warm water for 20 minutes and then pressure cook it up to 3 whistles. This way you can ensure less wastage of fuel
Microwave tamarind in a cup of water for 1 minute in MICROHIGH. Let it cool. Alternatively you can soak the tamarind in warm water for 15 minutes
Squeeze the tamarind and take ou the extract.
Boil tamarind water with turmeric and green chiili, tomato, salt and sugar till the raw smell disappears.
Add the mashed dhal, 1 cup of water and rasam powder and boil for 5 minutes in a low flame till a nice aroma emanates
Switch off the fire and add curry and coriander leaves
Heat oil in a pan, add the mustard seeds, when it splutters add asafoetida and black gram dhal
Pour this over the hot rasam
Serve hot with rice and curry!!!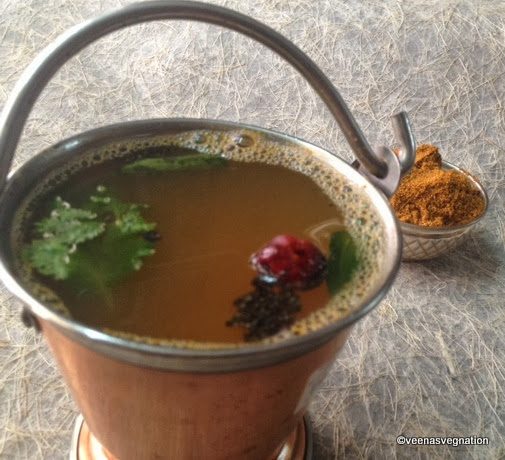 This post is for the CC Challenge of the month