Mocktail Umbrella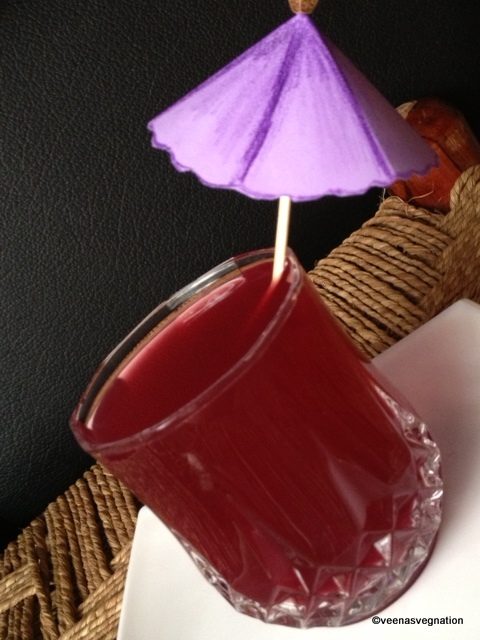 Hi
For the final week of blogging Marathon it is a theme with a difference and that is Arts and crafts. This theme is a very interesting one, can do a lot of crafting but to do the ones related to food blogging needs a lot of thinking. Food bloggers use a lot of props.And if we could make atleast some of them then it becomes cheaper and we can do what that particular dish needs as a prop and then it becomes all the more easy to click those lovely dishes. These small crafts projects are not that difficult to make. Check this out
THINGS WE NEEDS
Coloured papers
Glue stick
Few beads(optional)
Pair of scissors
Wooden skewers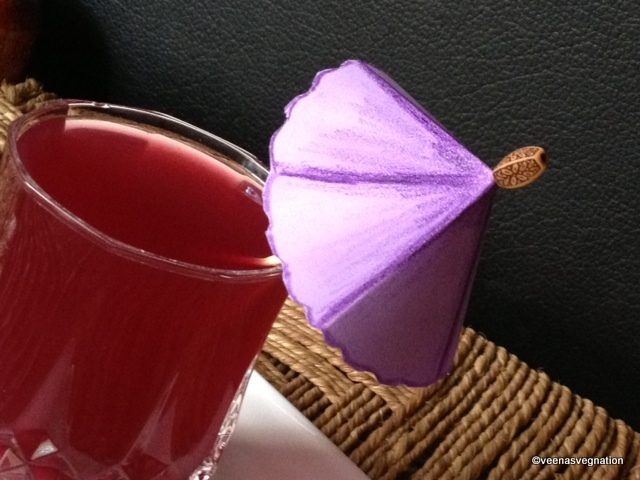 METHOD
Trace a circle on the coloured sheet.
Cut it out
Fold the circle three times to get the eight spokes marks
Shade these lines a little darker
Cut out one quarter from this circle
Apply glue on those sides and bring them together and stick. This forms a cone
Now apply a little glue to the top edge of the wooden skewer and wrap a small piece of paper on this(So that the umbrella does not slide down)
Insert it into the formed umbrella and stick a bead on the top. Bead is again optional.
These umbrellas can be made with different thickness of papers and colours. Yo can even stick tooth picks on the spoke lines to give that authentic look.Unleash your crativity to make awesome paper mocktails umbrellas!!!Hope this was helpful!