Pasta Al Forno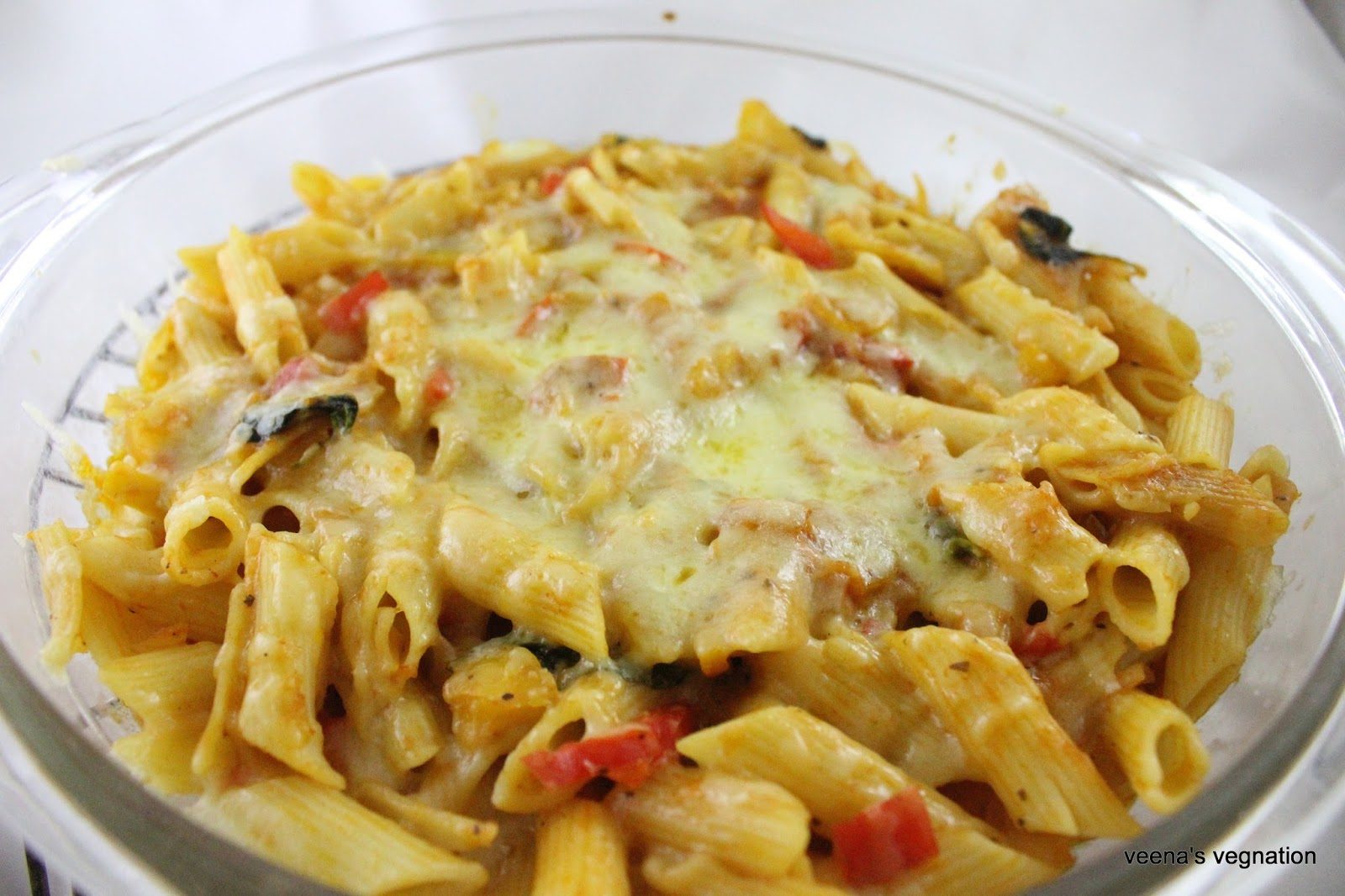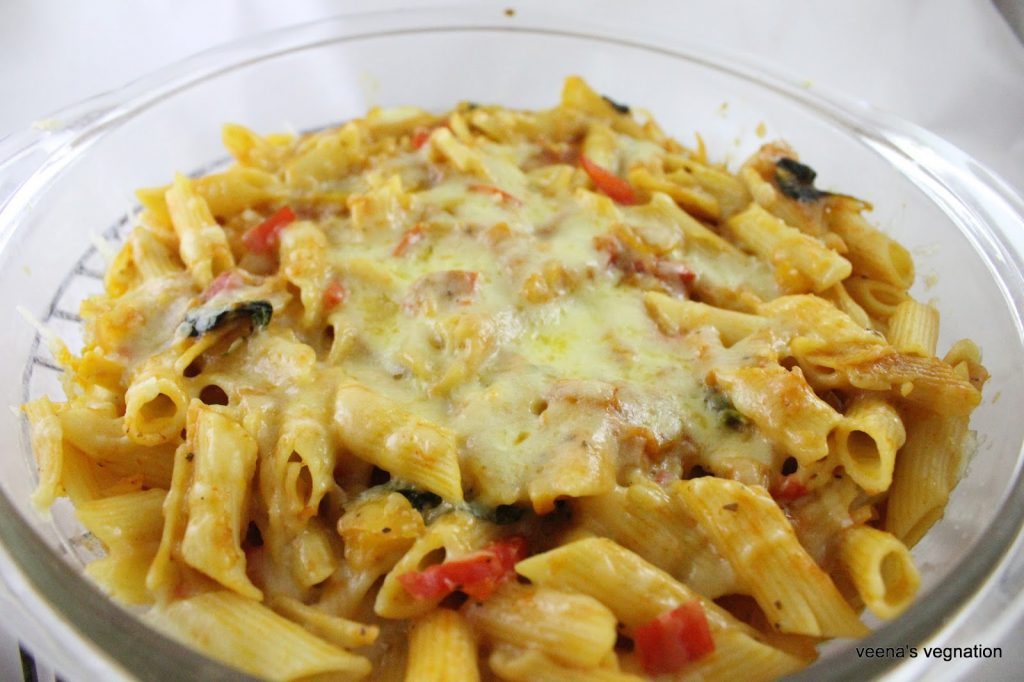 I am a typical south Indian in food habits and I do
not generally try out other dishes other than my typical south Indian dishes when we visit a restaurant. But my daughter
loves to try out all vegetarian dishes .The other day she came back from a restaurant and said that she loved the pasta that was served there. Curious to
know if it was different from what I cooked at home, I asked her to describe it and she said it was creamy and with lot of cheese,
not the typical red sauce . She said it was called as
Pasta Al Ferno.I just smiled at her because I knew what the next question from
her would be….When will you cook it at home????
Well I tried to search for the recipe and found out
that the sauce was a combination of tomato and good amount of cheese and it is
finally baked !So here is a simple , tasty and tested recipe of Pasta Al Forno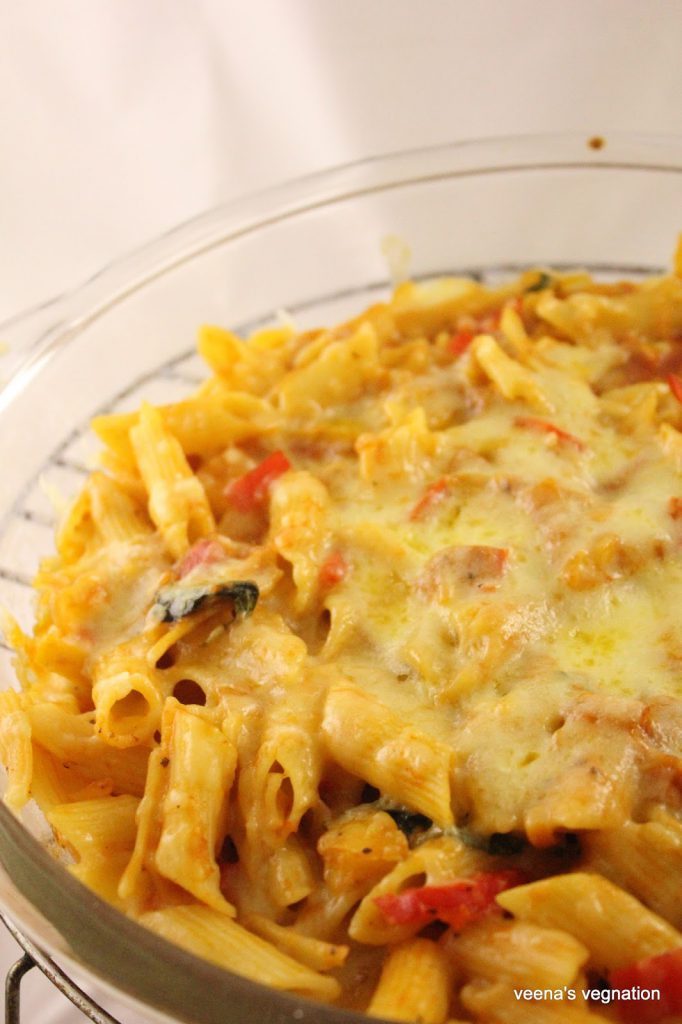 INGREDIENTS
Pasta

1Cup

Onion

1

Green
bell pepper,1/2

Red
bell pepper

1/2

Marinara
sauce

1tbsp

Tomato
Puree

2tbsp

Oregano

2tsp

Basil

few

Olive
oil

1tbsp

Mozarella
cheese

1/4
cup

Cheese
slices

2

Salt

To
taste
PREPARATION
Boil enough quantity of water and add the pasta to
it. Cook it as per instructions.
Heat olive oil and add the cut onions, saute for 1
minute and then add the cut bell peppers and saute
Now add the marinara sauce and tomato puree. Mix
well and cook for a minute or two
Now add the oregano and a little salt and 1/2 cup of
water
Now add the cooked and drained pasta, mix well and
add the cheese slices
Cook everything for 2-3 minutes in low flame
Switch off the fire
Now transfer this to a baking dish
Preheat the oven to 200C
Sprinkle fresh grated mozzarella on the prepared pasta
Bake for 15 minutes
Serve warm!!