Sev Puri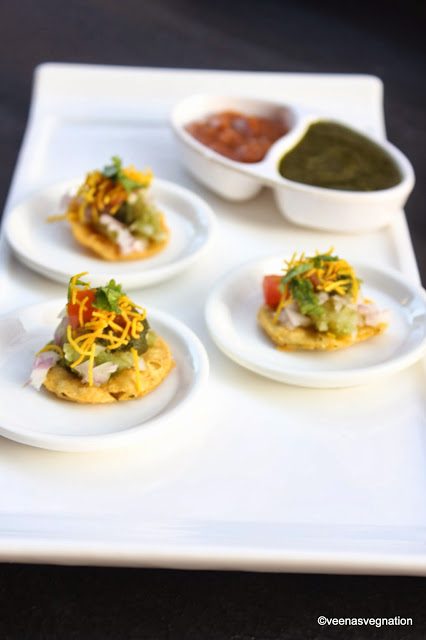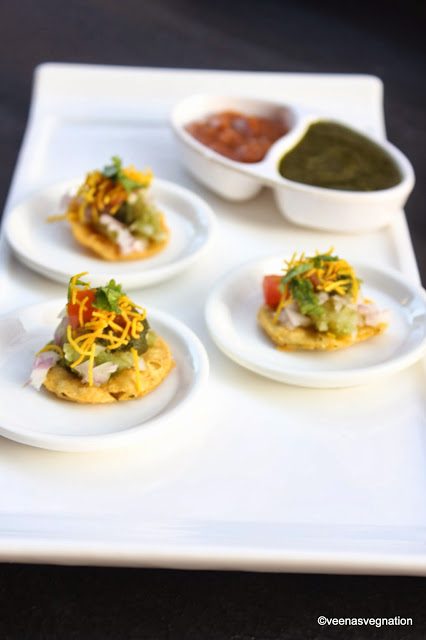 We are already in the final week of Blogging Marathon#32.I did not realize that I would be so comfortable cooking/Blogging across cuisines and surprising I am!!!Looking for ward to the next 8 days and many more Bm's to come!!!,and now for the last week I have chosen the theme "Street Food".
For the alphabet "S", it is the ever green Sev puri, from the streets of Mumbai. Whether it is mumbai or chennai, everyone's loves this!!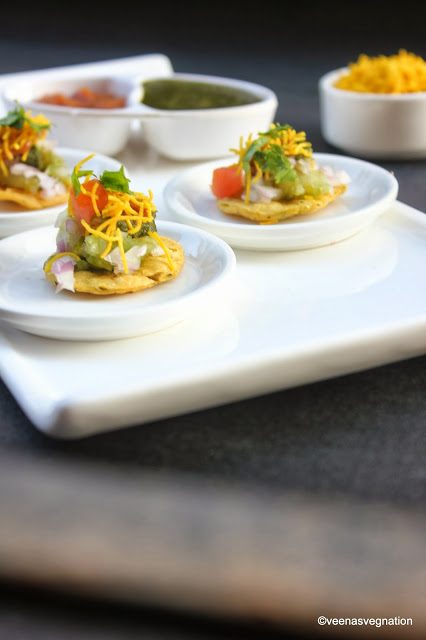 INGREDIENTS
Papdi's 20 (or as per the usage0
Potato 1 (Boiled, peeled and cubed)
Onion 1 (Large, finely chopped)
Green chutney few tbsp
Tomato 1 ( finely chopped)
Dates Chutney few tbsp
Sev 1/2 cup
Chaat Masala few tsp
Lemon 1
Coriander few tbsp
FOR THE SWEET CHUTNEY
Seedless Dates 1 cup
Tamarind a marble sized
Jaggery 1/2 cup
Chilli powder 1/2 tsp
Cumin powder 1tsp
Salt pinch
FOR THE GREEN CHUTNEY
Coriander 1/2 cup
Mint leaves 1/4 cup
Green chillies 4
Cumin seeds 1/4 tsp
Saunf 1/4 tsp
Garlic 1 clove
Ginger a small piece
Lemon juice 2tsp
Black salt 1/2 tsp
Salt to taste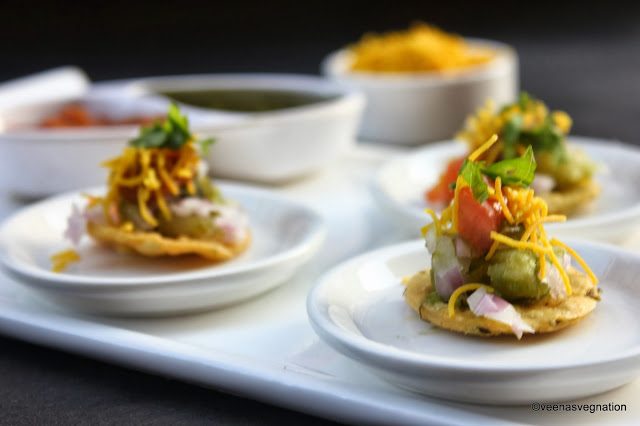 PREPARATION
FOR THE DATES CHUTNEY
Microwave the dates, tamarind and jaggery with 1 tbsp of water for 2-3 minutes in Micro High mode.
Let it cool.
Grind it with the other ingredients to a smooth paste.
Add water to bring the right consistency
FOR THE GREEN CHUTNEY
Combine all the ingredients with just enough watr and grind to a very smooth chutney consistency
FOR THE ASSEMBLY
I have used the store bought Papdi
Arrange the papdi on the serving plate.
Place the cooked potato and onions on it
Top each with drop of both the chutney's
Sprinkle chaat masala on this
Put a little of lime juice on the top
Now add the sev, top it with few pieces of tomato and coriander
Serve these cute little puri's!!!!!!!

Logo courtesy : Preeti
Check out the Blogging Marathon page for the other Blogging Marathoners doing BM# 32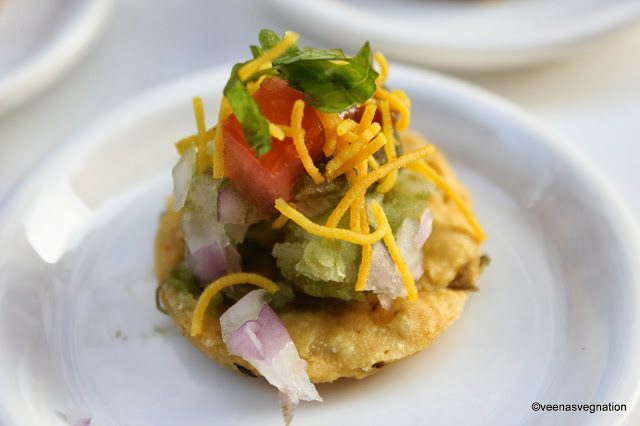 document.write('