Shocking Pink Beet Bread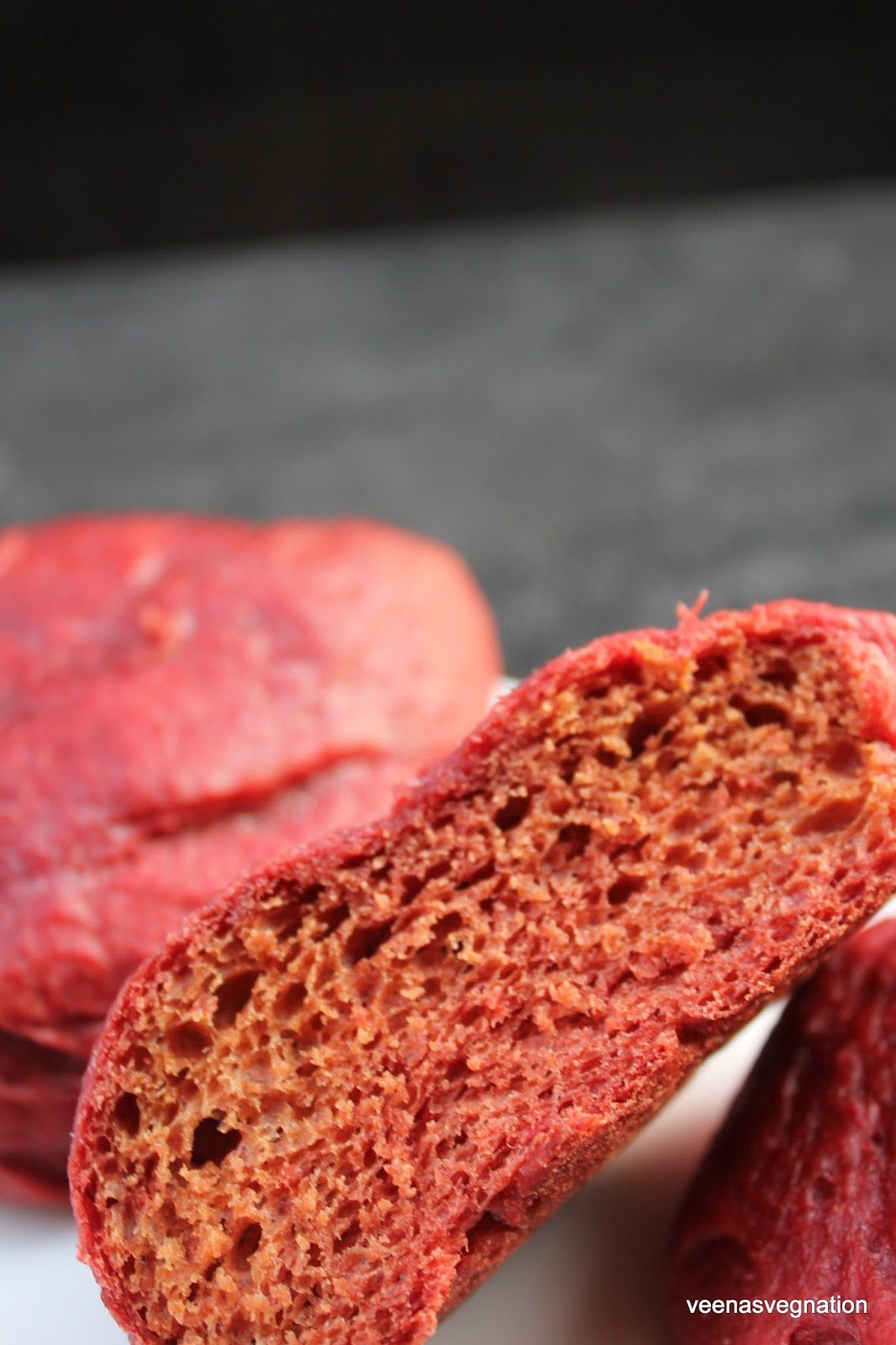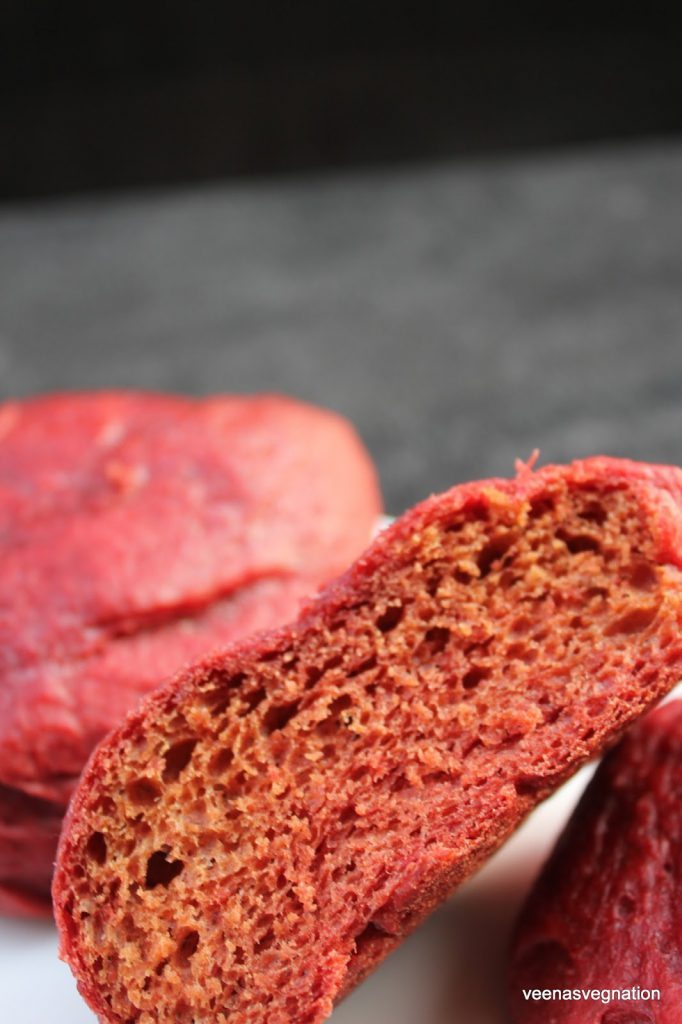 The next in the series of the bread week is this
beet bread. I love the addition of vegetables in my bread dough, makes it healthier.
This bread has a shocking pink colour and the taste is so different from the
regular white bread. I could have shaped it better though J,
but the taste overtook the shape and everyone happily enjoyed the bread with
some hot soup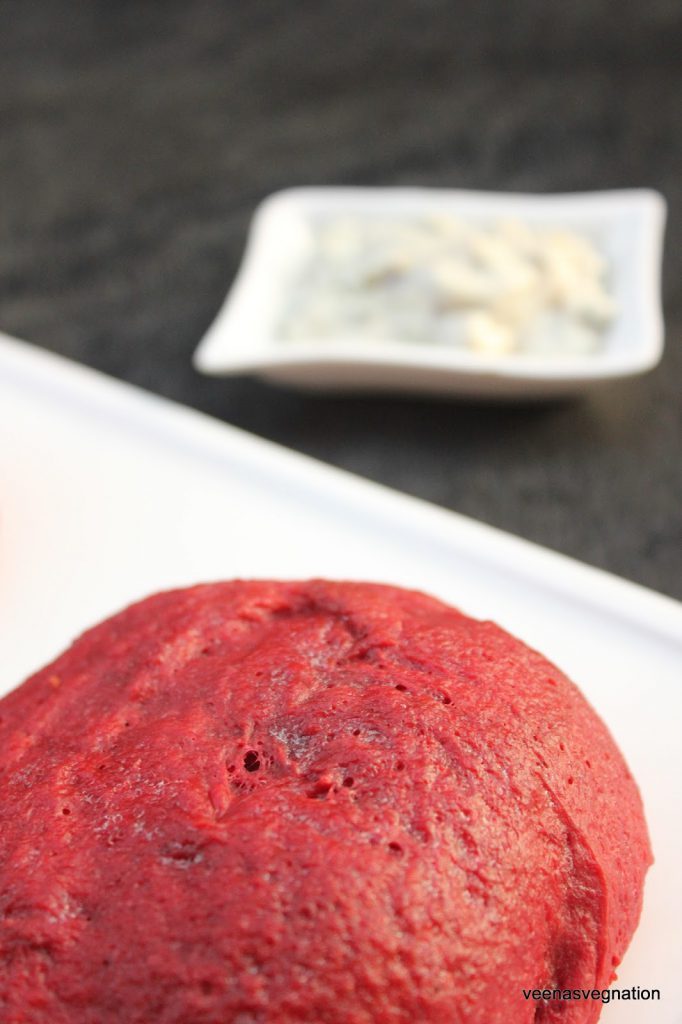 INGREDIENTS
All
purpose flour

3 ½ cups

Gluten

1tbsp

Instant
yeast

2
¼ tsp

Beet
puree

From
2 medium sized beets

Salt

1
tsp

Olive
oil

2Tbsp

Water

1/4
cup to ½ cup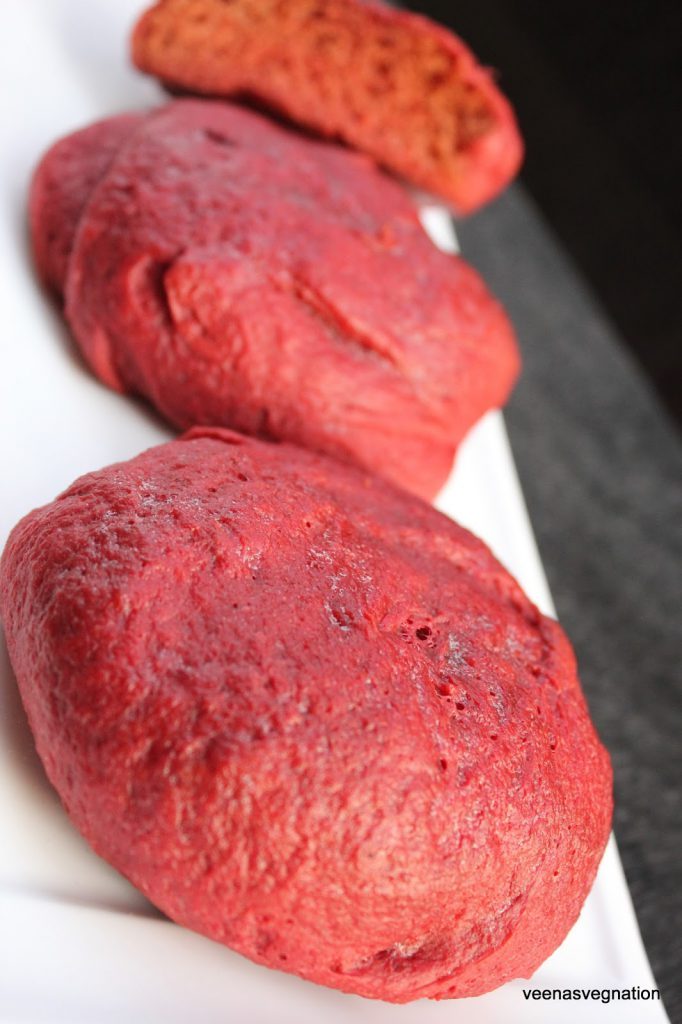 PREPARATION
Remove the skin of the beet. Grate it and steam it.
I microwaved it in a micro safe bowl with the lid for 5 mins in Micro HIGH
MODE.
Let it cool. Puree it without water and keep aside
Add the flour, instant yeast, salt, gluten to the
bowl of the stand mixer. Mix well
Now attach the dough hook and add the puree to the
flout mixture and run the mixer in MINIMUM for 1 minute . Keep adding water to
that the dough consistency. Add the olive oil
Now when everything has come together, increase the
speed to 1 and let it knead the dough for 7 minutes.
Take out the dough and transfer it to a well-oiled
bowl.
Cover it and let it rise for an hour
After the first rise, take it out , transfer to a floured
wooden board
Divide the dough into 6 equal parts, shape it into a
nice round( which I did not, and hence the pathetic shape) and place it few
inches apart from each other on a prepared tray.
You can either grease the baking tray or use the
baking sheet
Cover the buns loosely and let it rise again for 45
minutes –to an hour
Preheat the oven to 200C
Bake the bread for for 30-35 minutes
Take out the bread and apply butter all over while
the bread is still hot
Serve warm with a soup of your choice