Watermelon Chaat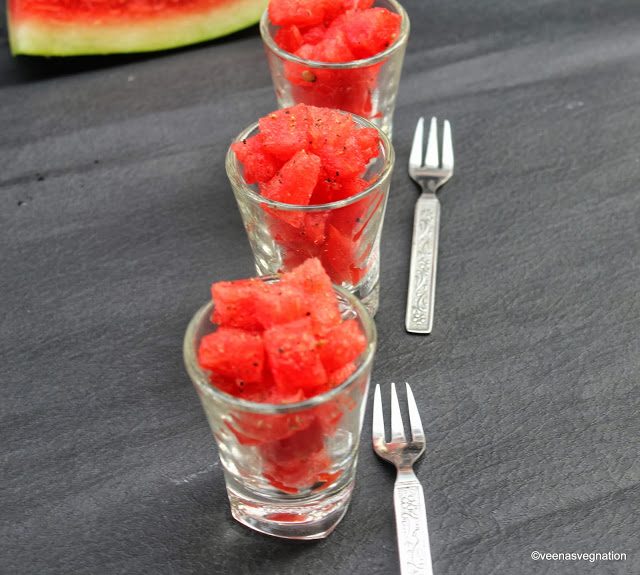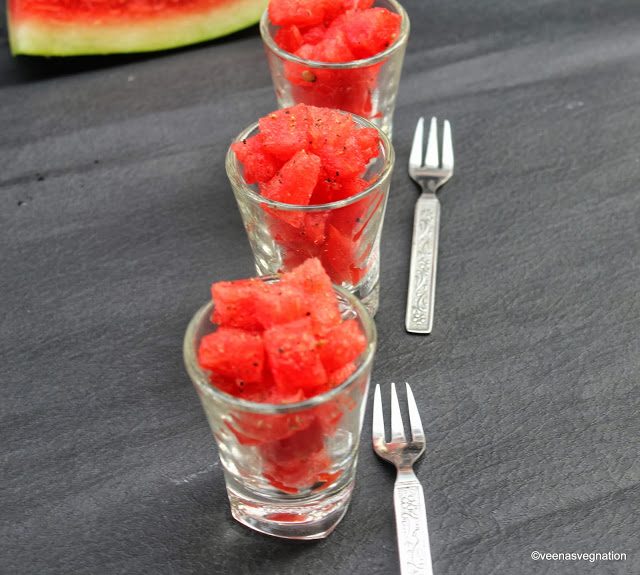 Hi
Now, now…do not laugh at me that I have come up with such a lame chaat….It is a wonderful one, the one which starts with the alphabet W!!!!I was sort of hanging nowhere with this alphabet under the street food theme, when Vaishali who blogs at Ribbon's to Pasta's came to my rescue with this chaat which she has obviously tasted. Vaishali ,who is a hotelier, a great blogger, a wonderful mom and grand mom and above all A lovely person was very surprised that I still was unprepared with the post….(I wasn't ready with the dish…post tho dhoor ki baat hai 😉 ).She was so surprised because she is so meticulous in her planning that she plans months in advance and her I am…who just plans for that day!!!I guess that is a trait of being a gemini!!Have too many interests and everything seems to demand so much of my time. Anyway this excuse cannot be given to her as she does way too many things too.
Well!!Coming back to the recipe, she called and suggested as to how I could go about it, suggesting the way I should take the pics…but I guess I let her down but not adhering to what she asked me to, for again want to time;-(…Hop over to her blog to see all the wonderful preparations by a great cook and an ace photographer!!!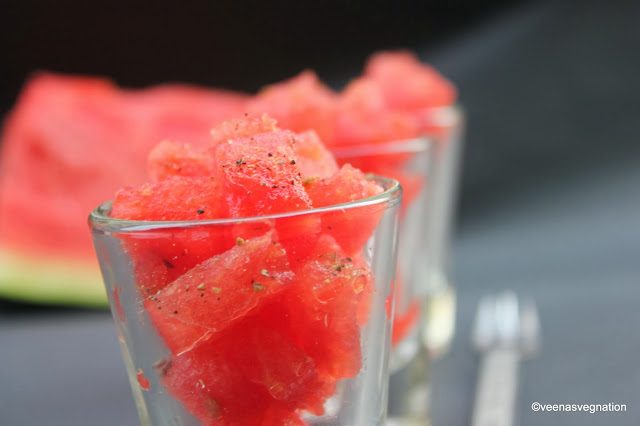 INGREDIENTS
Watermelon cubes as required
Chat masala 2-3 tsp
Pepper powder 1tsp
Salt 1/2 tsp
Kala Namak 1/4 tsp(optional)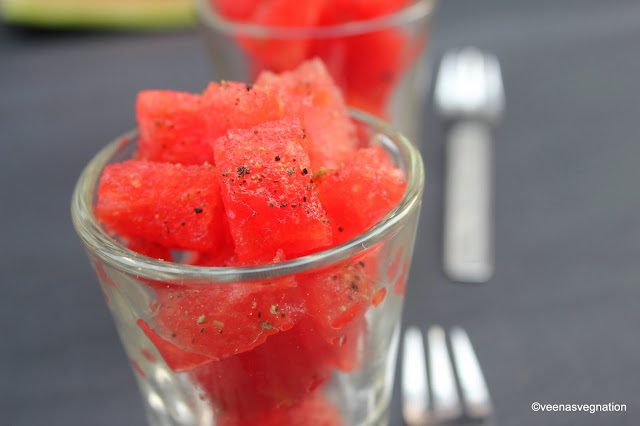 PREPARATION
Deseed the melon and cut tiny cubes
Keep it on the ice to make cold and crunchy
Just when you need to serve add the salt,pepper and chaat masala and serve cold!!!
The quantity of the masala, pepper powder and salt can be according to the individual preference
Thank you Vaishali!!!!!!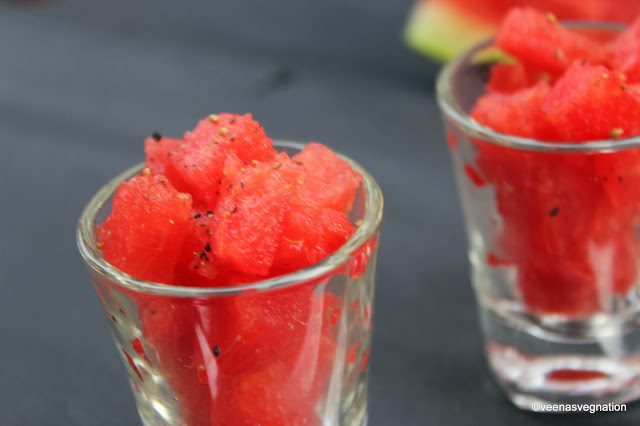 Logo courtesy : Preeti
Check out the Blogging Marathon page for the other Blogging Marathoners doing BM# 32