Gajar Halwa / Carrot Halwa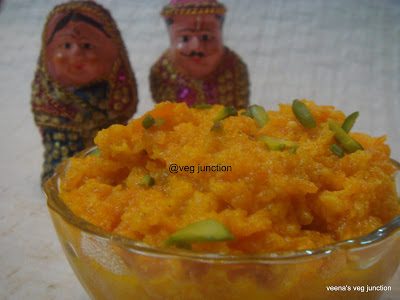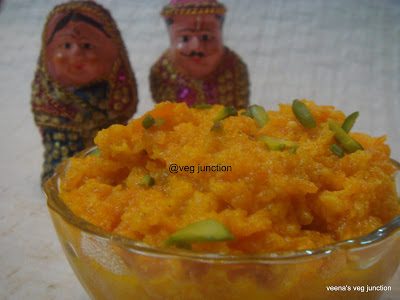 Hi
Srivalli's Blogging marathon#4 Group 1 ended yesterday but i was not able to post since i was held up with my daughter . She had her first entrance exam yesterday, a day filled with anxiety, too much of commuting and at the end of the day we were too tired even to switch on the system. Apologies to Srivalli:-(. Today's post goes as my post for day 7.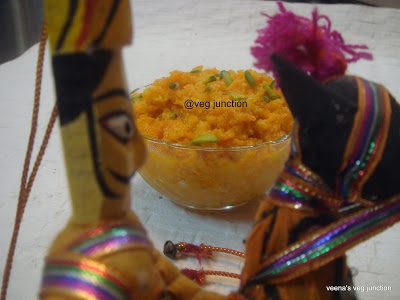 INGREDIENTS
Carrots (grated) 4 cups
Milk 2 1/2 cups
Sugar 1 cup
Khoya 4 tbsp(unsweetened)
Cardamom powder 1 tsp
Ghee(clarified butter) 2 tbsp
Nuts to garnish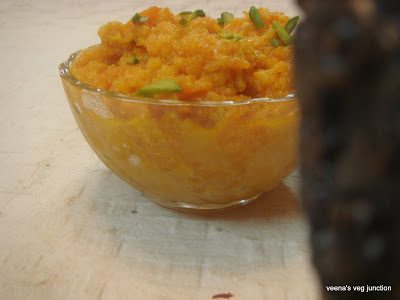 PREPARATION
Grate the carrots and keep aside
In a pan add Ghee and saute the carrots in it for 3-4 minutes.
Now pour the milk into this and mix well. Let it cook till all the milk evaporates
Time to add the sugar to this.Now again a lot of liquid is spit out. Mix well and cook further for 10 minutes or so.
When the moisture has fairly evaporated add the Khoya and the cardamom powder, Mix thoroughly and cook for 5 minutes
Switch off the stove
Garnish with nuts
Serve warm . My daughter loves to eat this dessert. I hope you like it too.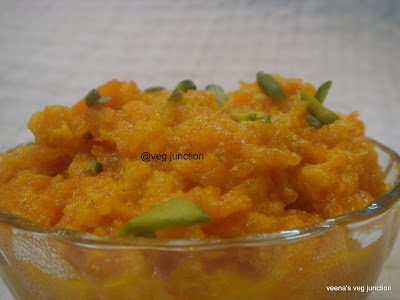 Check out
Diabetes Diet/Management: Srivalli, Champa, Harini, PJ
Kid Friendly Recipes: Kalyani, Shylaja,
Seven Days of Soup:Usha, Sowmya
30 Minutes Meals: Priya Suresh
Seven days of Cakes: Anusha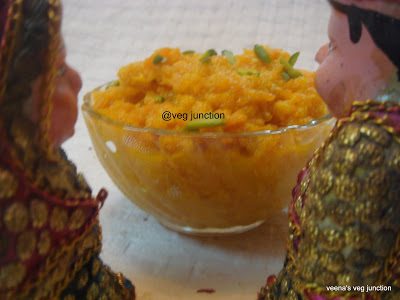 Thank you Srivalli. Running this marathon was fun. Hope to see you all in the next marathon