Thinai Pongal / Foxtail Millet Pongal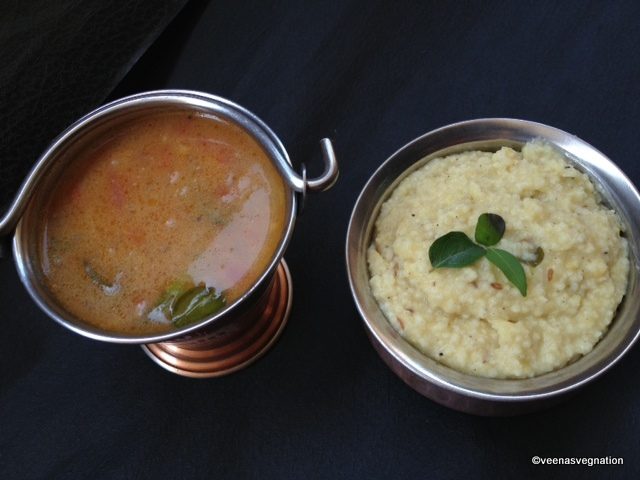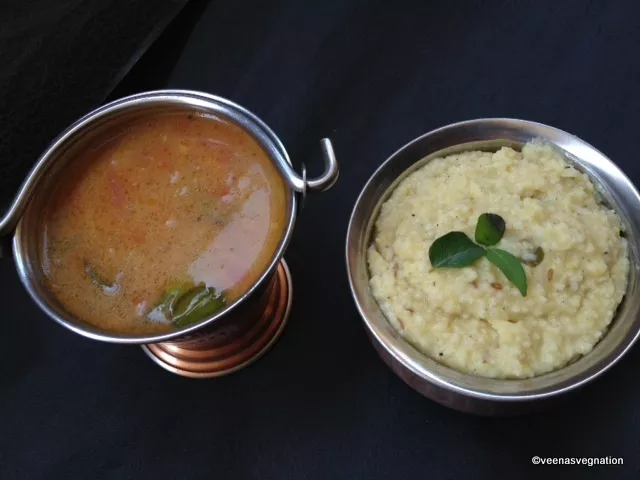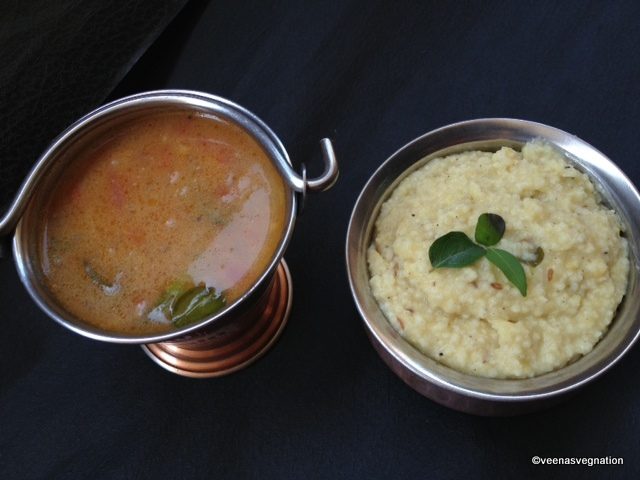 Hi
In this journey of food blogging,I have had a lot of experiences both good and not so good. I have been appreciated by most, criticized by some and encouraged by others. I think I have been successful as a food blogger to a certain extent, for I have received calls and messages from people, telling me that they have tried some recipes and are happy about it. The other day when I had to rush to trichy to attend a ceremony and was missing Ganesh Chaturthi, My daughter consoled me sayiing"Do not worry ma, I will do the puja and the prasadam. She cooked the vella kozhukattai and said the recipe was easy to follow, and I must say "it was the tastiest kozhukattai that I have tasted so far!!Thank you Vibha for taking over!!
Coming back to the topic of food blogging, I feel it is a continuous learning process. Once, my niece Lakshmi asked me if I could try and blog about millet recipes and thus Thinnai payasam and Thinai upma were cooked. My friend Uma urged to to try another millet recipe Kambu Thair saadam and last night Raji asked me to try the Pongal recipe and I am so happy that I tried this. It is very delicious and a healthier option to the regular pongal too.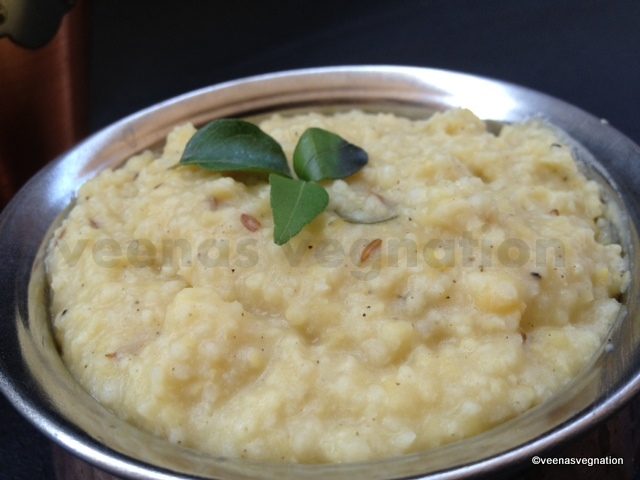 INGREDIENTS
Thinai/Fox tail millet 1 cup
Green gram dhal 1/2 cup
Ghee 1tbsp
Pepper cumin powder 2tsp(Coarsely ground)
Water 4 1/2 -5 cups(or Water 3 1/2 cups+Milk 1 cup)

Curry leaves few
Ginger 1/2 tsp(cut very finely)
PREPARATION
Roast the dhal for a few minutes
Wash and soak thinai and the roasted dhal for 10 minutes
Heat ghee in a pressure pan
When it is sufficiently hot add the ground pepper cumin powder. Saute for a minute.
Next add the washed dhal and thinai mixture. Mix well
Add the required quantity of water or water-milk mixture, put the cut ginger, salt, curry leaves. Mix well
Close the pan, put the weight on and cook till 3 whistles
Mix in more ghee if necessary
Serve hot with Gojju!!