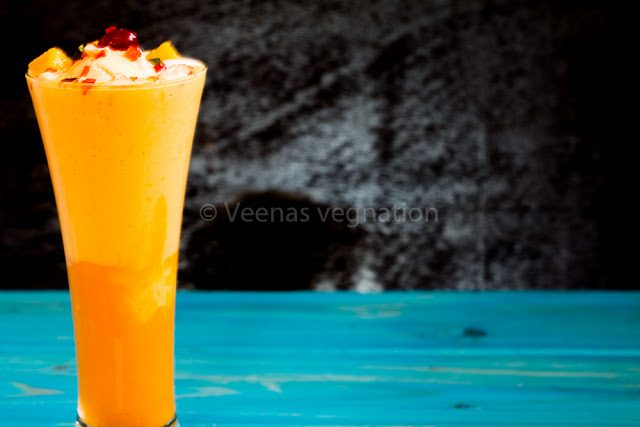 My daughter always asks me as to how I manage to eat
so many mangoes. Well!I can live just on mangoes, I don't need any other food.
Unfortunately that just does not happen. So here is another delicious recipe
with the star ingredient Mango!!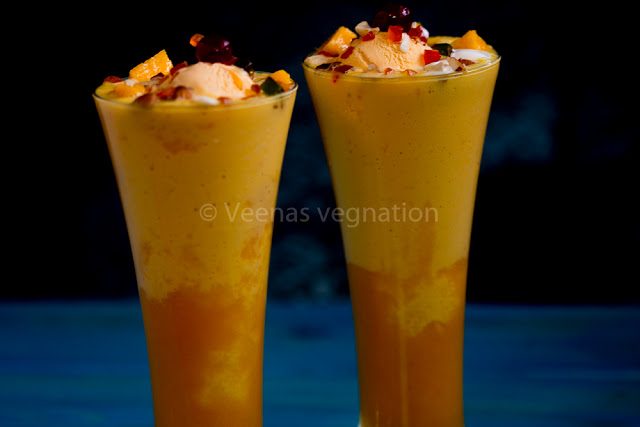 INGREDIENT
Mangoes

2

Cold
milk

1
cup

Sugar

1
tbsp

Mango
icecream

2
scoops

Dry
fruits

2tbsp

Tuttifrutti

1tbsp

Glazed
cherries

few
PREPARATION
Take the mango pulp and blend it in a mixer .
Take out half of the pureed mango and distribute it
equally in the 2 serving glasses
Now add the milk and sugar to the rest of the puree
and blend it well to make a thick delicious milk shake. Again pour it equally
on the pureed mango in the two serving glasses
Top it with a scoop of mango icecream
Now sprinkle some dry fruits , tutti frutti and
glazed cherries.
You can add some whipped cream to make it more
delicious too
Serve it immediately
This is one delicious summer treat which I can have
it at any time of the day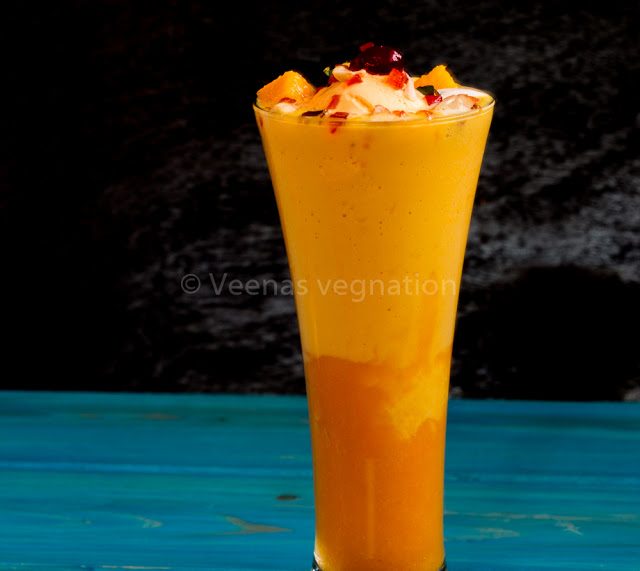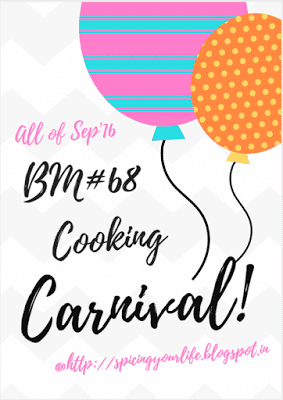 Check out the Blogging Marathon page for the other Blogging Marathoners doing BM# 68